---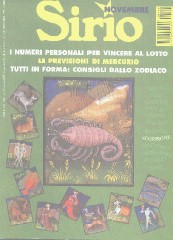 ---
WHEN TRAGEDY MARRIES THE POWER
---
Usually we think that wealth is linked also to a content if not happy life, which is far from those troubles afflicting common mortals. Events of these last years seem to contest this stereotype: the troubled life and tragedy connected to the death of well-known and beloved people like Lady D, Giovannino Agnelli, Lucio Battisti or, back in time, Grace Kelly are effective examples.
There is a family, anyway, who learnt how to colive with pain and whose tormented ups and downs are poised between Greek tragedies and TV serials born from the fantasy of the best modern script-writers. This is the fascination of Kennedys.
Along with the unfinishing and burdensome stories they tell, in the case of Kennedys, we should talk about a Dynasty, if not of a real clan, whose many components are bound by a light wire of tragedy, inscribed in their own genetic heritage.
The story of Kennedys begins in the fall 1912 and has Joseph Patrick Kennedy as main character. The former major of Boston, John Francis Fizgerald (who would find his way throught the political career) invited this ambitious boy to a gala dinner, recognizing Joseph as an essential link for the success of his political ambitions. During the dinner, Joseph met John's daughter, Rose Fitzgerald. The two got married subsequently, but Joseph, anticipating the behaviour of many components of his family, wouldn't save his wife from several betrayals, the most famous of was with the actress Gloria Swanson. Both Rose and Joseph, however, had a very long life: Rose died in 1994 104 year old, and her husband died in 1969 aged 81.
Joseph, called Joe, was a particularly unscupulous person, in short time he accumulated his estate, maybe thanks to links to some mafia families, selling alcohol during the Proibitionism and binding to corrupted politicians as well.
From the union with Rose, 9 children were born, some of them would leave a sensitive mark on the American history. The firstborn is Joseph jr., who was born in 1915. His father expected him to become even President of the United States, but the destiny had a different chance for him: Joseph jr. died in 1944, in Europe, during a war mission.
This is only the first of tragedies this family went through. In 1918 Rosemary Kennedy was born. This girl had serious mental problems, so that her father was forced to make her pass a lobotomy, hoping to give her a life as "normal" as possible.
The lobotomy, on the contrary, took Rosemary all capability to interact with the surrounding environment, condemning her to a sort of autism all her life long.
Kathleen and her brother John were particularly close to each other but Kathleen died in 1948 in a plane disaster in Southern France and the same chance was later reserved, in 1955, to the parents of Robert Kennedy's wife, Ethel.
John, thrived to the political career, attained the height becoming President of the United States and married Jaqueline Bouvier, more famous as Jacky O, undoubtedly the most loved First Lady. In 1963, as everyone knows, Joh Kennedy was assassinated in Dallas, during an attempt to his life showing, even thirty years later, mysterious implications. Also a child of this couple, Patrick, died after only 39 hours from his birth.
The couple had two more children, Caroline and John jr, who married Carolyne Bessette few months ago, that John John recently disappeared with his plane while was going to the wedding of his cousin Rori. She is the daughter of Robert, who also was assassinated, like his brother, at the height of his political career, in Los Angeles in 1968.
Robert's children are unlucky as well: David, who has never accepted his father's death, died by an overdose in Florida in 1984; Joseph went through a car accident involving a friend of his who has remained paralysed all her life long, and in 1997 Michael too, first went on troubleS for having seduced an under age baby sitter, then on Dec. 31 crashed skiing in Aspen, an exclusive American town.
One more son of the patriarch Joe, Edward, called Ted, the year after Robert's murder, in 1969, was involved in a scandal which broke his political career: he had a car accident involving his secretary, maybe his lover, who died. A curiosity, Ted called for rescues only after 8 hours.
His son Edward jr, in 1973 was affected by a cancer and was saved only by a leg amputation. His brother Patrick, instead, was hospitalized in 1986 for cocaine abuse.
Furthermore in 1991, Willy Smith Kennedy, son of Jean Anne, another daughter of Rose and Joe, was processed for rape.
This chain of accidents, dramas, and scandals seems to occur in a larger measure than every statistic calculation and is certainly worthwhile being astrologically analysed.
Due to the high number of involved people, we couldn't find the birth full facts of all their families, we researched for some determining astrological factor repeated with a higher rate than casuality.
The "astrological matrix" of events of this family is clearly uranian - sudden and violent death of components - but Malefits, Mars and Saturn, Mercury, as significant of travels - many of them were involved in disasters during travels by plane or car - cannot be excluded. The following kinds of aspects were isolated: conjunction, square and opposition as negative significants.
As for planets, we took into consideration links between:
Mars, as regards Mercury, Saturn, Uranus, Neptune and Pluto;

Saturn, as regards Sun, Mercury, Uranus, Neptune and Pluto;

Uranus, as regards Sun and Mercury;

Saturn, as regards Mars with the Ascendant.
This study, which has no statistic claim, is only aimed to check if inside this family, the repetition of some tragic events is somehow connected to the occurrence of some astral aspects.
As shown in the Chart, results are note- worth. Out of 18 examined components, 6 of them have negative aspects Uranus/Mercury and 5 Mars/Neptune.
In a more analytic way, we can note that four out of six of the comoponents showing the Uranus/Mercury aspect, are squares and two are conjunctions. Two of the squares belong to the two murdered politicians John and Bob. None of the Mars/Neptune aspects, four oppositions and a conjunction, involves early died persons but on the contrary, stresses a personality with ambiguous behaviour: the opposition is present in Joe's chart, founder of this family, who accumulated his wealth in an unclear way, it is also present in his wife's chart who was certainly aware of what her husband was doing, and who had to remedy to his flirts, it is present in Ted's chart, involved in the accident causing his secretary's death and who calls for rescues extremely late, as well as in the Ethel and Caroline's charts.
For this study, though, only actual aspects were considered, but if the study is extended to "sign/sign" aspects, some interesting variables can be observed, such as aspects Saturn/Mars, for example, leaving a heavy marks on the personal story of components of this troubled family.
The analysis of aspects of Saturn and Mars, the two Malefits compared to Ascendant is even more interesting.
Aspects are also present in 6 cases indeed: half of them, that is three cases, are square and all three refer to events connected to sudden deaths. The other three cases are two conjunctions (in the case of Caroline and Joe), and an opposition (in the case of Rose, so to mean how one was a suitable partner for the other).
Also the case of the Ethel/Robert's couple is interesting: Ethel has Mars conj. to Ascendant whereas Robert has Mars opposite, which in practice, takes the palce of Saturn.

Famiglia Kennedy
MAR
SAT
MAR
PLU
MAR
URA
MAR
NET
URA
SOL
URA
MER
MAR
MER
SAT
SOL
SAT
MER
SAT
URA
SAT
NET
SAT
PLU
KENNEDY JOSEPH
OPP
OPP
KENNEDY FITZERALD ROSE
QUA
OPP
KENNEDY HOSEPH JR
KENNEDY JOHN F.
QUA
QUA
CON
KENNEDY ROBERT
QUA
CON
KENNEDY EDWARD
OPP
CON
KENNEDY BOUVEIR JAQUELINE
KENNEDY JOHN JR.
OPP
KENNEDY BESSETTE CAROLYNE
OPP
OPP
KENNEDY CAROLINE
QUA
CON
CON
KENNEDY BOUVIER PATRICK
CON
KENNEDY ETHEL
OPP
CON
KENNEDY TOWSEND KATHLEEN
QUA
CON
CON
KENNEDY RORI ELIZABETH
QUA
KENNEDY JOSEPH JR II
QUA
QUA
CON
CON
KENNEDY JOAN
CON
KENNEDY EWARD JR
QUA
QUA
QUA
totale distribuzione aspetti
4
1
3
5
1
6
2
1
3
2
2
2