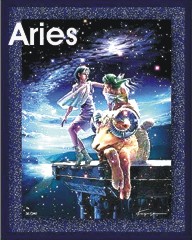 * ARIES (March 19-April 19): This is a great month to build towards the future. Ideas and concepts need to be worked and re-worked until they are viable. Emotionally, there may be some losses but focus upon what you have – there is a phrase: Do not cry over spilt milk. This applies to you. By month's end, social activities will dominate the scene and you may connect with childhood friends or family members.
The Moon is in the sign of Aries on November 8-9. The aspects start out well but then the Moon afflicts Mars-Saturn-Pluto on the 9th, generating a crisis with complications, delays and confrontations. There is an ending trine to Jupiter in Sagittarius which can bring success even when you were not supposed to be successful.











---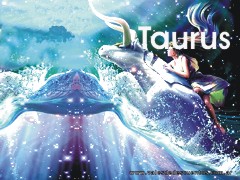 * TAURUS (April 20-May 20): This is a good month to be in a sunny, warm climate. But, in any case, it is a time to enjoy yourself and engage in some recreative activities – to be child-like and spontaneous. Do exercise moderation in all that you do – over-doing can tax your health. While you have emotional security, you will find yourself longing for something more by month's end.
The Moon is in the sign of Taurus on November 11-12. There are many good aspects but there is a Full Moon on the 12th, making you aware of something that has not been revealed before. The Moon trines Pluto in the end, favoring working alone and eliminating the non-essentials in your life – in both people and things.




---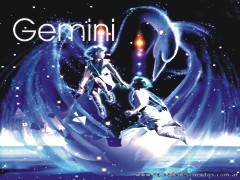 * GEMINI (May 21-June 20): This is a month to allow your resources to grow – and not spend too much. Prudence with finances is important now. It is also a good time to take a trip or make some change in your life that will allow you to gain a new perspective. Step back and learn to see things with a totally different viewpoint. A major transformation will occur by month's end. The Old Order is passing away.
The Moon is in the sign of Gemini on November 13-14 and, while it starts out well, by the 14th, there will be deception and disappointment in another. There is a trine to Mars in Libra in the early morning of the 15th before 6am ET. This period favors working cooperatively with others – a group rather than one-on-one.






---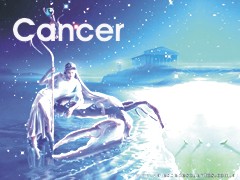 * CANCER (June 21-July 22): Everything is about to change. Do follow the astrological signs, lunations and eclipses for triggers for upcoming events. Something will be offered from someone who cares.
The Moon is in the sign of Cancer late on the 15th through early on the 17th of November. While events may start out well on the 15th, the Moon afflicts all of the planets in Cardinal signs. Crises and oppositions plague whatever was commenced at this time, ending in a dispute that severs all ties.




---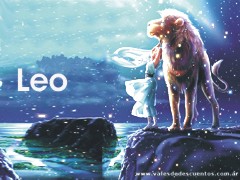 * LEO (July 23-August 22): Money will be slow this month. If you are expecting a payment, it may be slow coming. Relationships with women will be important this month. There will be socializing with friends. A powerful woman with resources and business acumen will be important in November.
The Moon is in the sign of Leo on November 18-early 19. The aspects are disruptive with disagreements, someone leaving for something better and, while socializing is good, matters initiated at this time do not end well. This is not a terrible time but events do not unfold smoothly.










---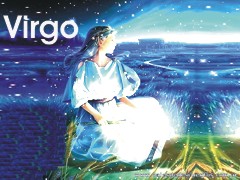 * VIRGO (August 23-September 22): This is a time to change your normal order of doing things, disrupt your routines, take some trips or study a new subject – anything that will allow you to step back and gain a new perspective on your life, to see events in your life in a very different way. You will finish up projects that you have dreaded doing – just get it done and out of the way. Then, enjoy yourself. Find ways to have fun.
The Moon is in the sign of Virgo on November 20-21 and Mercury finally turns Direct. There are many vicissitudes and disruptions if initiating at this time. If necessary, there is a brief window for initiating from 8pm to 10:30pm ET on the 21st when the Moon sextiles the Sun.











---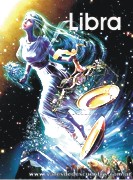 * LIBRA (September 23-October 22): You feel some uncertainty as the month commences. You could easily walk away but indecision adds stress. This is a month that supports making plans for the future – travel or education experiences. Finish up dreaded projects. Get them out of the way so that stress is eliminated.

NOVEMBER 23: The Moon is in the sign of Libra and, from 12pm to 9:45pm (choose the earlier time), the Moon sextiles Venus and Jupiter. This is an excellent relationship period. This is not necessarily romantic, although it can be. It favors negotiations, socializing and even educational activities. It is a lucky period for timing.






---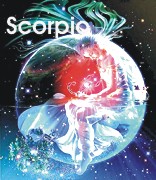 * SCORPIO (October 23-November 21): Rest and relaxation from life's stresses are exactly what the doctor ordered. This is an excellent time for some deep, intense soul-searching. This reminds me of a Judi Laws quote: It is no sin in knowing little or nothing about a subject but it is a crime if that subject is YOU. By month's end, you will find yourself enjoying social events with friends. It is a party time for Scorpio.

NOVEMBER 24-25: The Moon is in the sign of Scorpio and it makes favorable aspects from 12pm on the 24th to 12pm ET on the 25th. DO NOT start earlier on the 24th as any endeavor initiated will start out with conflicts and disruptions. After 12pm ET, the Moon makes favorable aspects to Mercury, Saturn, Uranus Neptune and ending with Pluto. This is a better time for financial and business affairs. Success will come through streamlining the project and cutting out what does not work.









---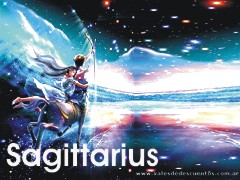 * SAGITTARIUS (November 22-December 21): Many decisions need to be made this month and many choices are offered. Yet, honor your personal integrity – make a spiritual choice. By month's end, there will be a celebration in the family or with a friend's family.
NOVEMBER 27 after 9am ET through November 28 until 5:30am ET: The Moon is in the sign of Sagittarius where it is parallel the Sun-Saturn-Pluto and crosses Jupiter at 29 degrees. This period favors both practical and inspirational activities. Mercury trines Neptune so intuition is most powerful now. Rely upon this in making important decisions. This is a lucky period but it is also an Ending Cycle, a time to draw a matter to a successful conclusion.


---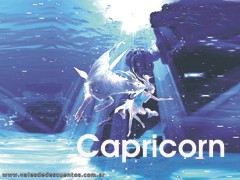 * CAPRICORN (December 22-January 19): A wedding or social gathering is favored this month. Afterwards, everything will begin to change. Yet, with this major change, you must let go of what you have outgrown and what you no longer need. Look to the future and what you now have, not what had to be discarded.
NOVEMBER 28-early 30: The Moon is in the sign of Capricorn and it makes all favorable aspects, favoring both practical affairs and innovative approaches. The conjunction with Saturn denotes delays but these will work to your benefit. The conjunction with Pluto will urge you to streamline and cut out the extraneous and non-essentials. A group can be relevant to your success.
NOVEMBER 1-2: The Moon is in Capricorn but not as well aspected. The complications and annoyances can be addressed by the last aspect sextile to Mercury R. In the end, you must review the situation and the problems, making the needed corrections.










---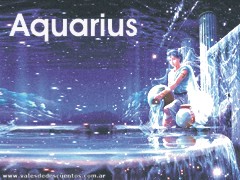 * AQUARIUS (January 20-February 17): This is a good month to look to the future, possibly making plans for travel. You will receive news regarding a project or endeavor. Spiritual or metaphysical activities are favored. Cultivating your intuition will be important this month. For example, travel to a metaphysical conference would be favored at this time. But, you can cultivate your spiritual talents as well or you can teach at a master level.
The Moon is in Aquarius on November 3-4 but there are several disruptive transits occurring while in the sign of Aquarius. There will be difficulty with one in authority, complications and power plays, ending with a breakdown in communications with the square to Mercury. Another authority figure can come to your rescue in the end.










---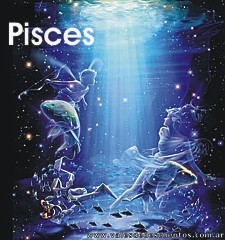 * PISCES (February 18-March 19): This month you will find yourself moving away from the stress and troubles of the past. Once you have left that unpleasant shore, new opportunities will present themselves, such as news about a financial venture. This is a month when the Stars can grant your wish – MAKE THAT WISH NOW!
The Moon is in the sign of Pisces on November 6-7. There is a series of favorable aspects but it ends with a square to Jupiter. Promises and expectations are met with disappointment. Ethics may be compromised. Do not rely upon what another says as there can be exaggerations.






---