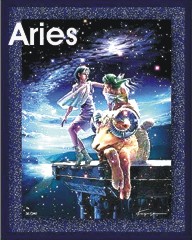 * ARIES (March 19-April 19): You will feel victorious in some area of your life. New talents, insights and awakenings manifest and give you confidence. Be cautious with finances. Do not make a decision that ultimately causes you to feel poor. Do not let the situation interfere with your victorious feelings.
The Moon is in Aries on September 2-3 and September 29-30. During both periods, there are afflictions to Mars in Libra and ending with a square to Pluto in Capricorn. Pluto marks an ending cycle. Your research is incomplete and complications will deny success on these dates.






---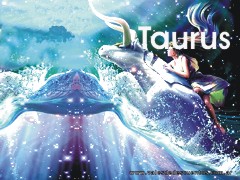 * TAURUS (April 20-May 20): This is a good month to work on your spiritual goals. This could even tie in with metaphysical studies. It can be a time to set the foundation for transcendent experiences. Because this is an ending cycle for most people, do not mourn what has ended - look at what you have and the new direction in your life. This is a period of Choices – choose one that has spiritual overtones.
SEPTEMBER 4-5: Mercury is still retrograde so it favors re-evaluating and re-considering. The Moon is in the sign of Taurus at this time. It does cross Uranus but this is an opportunity to make sudden changes and reverse prior decisions. The last aspect is a trine to Pluto so success comes through simplifying and making corrections. A group may lend a hand or offer assistance.




---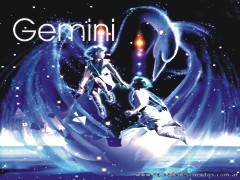 * GEMINI (May 21-June 20): You may find that a Spirit Guide is influencing your life, especially in terms of relationships. Seek out those with whom there is a spiritual bond. Stay in the Light. There is a woman around you who may appear jealous or envious. She has suffered losses and this is how she expresses her pain. Pay off your debts and be generous with the less fortunate.
The Moon is in the sign of Gemini on September 6-early 7. It makes very few favorable aspects, ending with a square to Mercury R-Sun-Neptune. Vicissitudes, unstable situations, misinformation and disagreements, especially if someone changes their mind and fizzles out. Pick another day!



---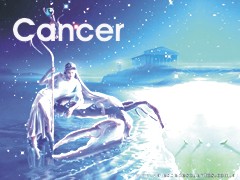 * CANCER (June 21-July 22): For many this month, there are strong spiritual overtones. This is a time to work with your Spirit Guide, to find balance and moderation in your life (balancing the spiritual with the material) and to manifest your Will in order to accomplish your goals. Someone will offer kindness and support this month. Know that you possess all of the tools required to manifest your desires.
The Moon is in the sign of Cancer on September 8-9. While it makes a series of favorable aspects, it ends with an opposition to Pluto, an Ending Cycle. You can enjoy yourself during this period but, when it brings complications (especially with others), then you need to let go. Circumstances will become complicated in the end.






---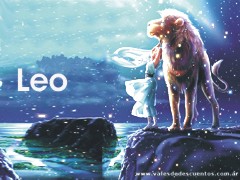 * LEO (July 23-August 22): Strong personalities will dominate your life this month. There is one strong man who appears successful in business. He is avoiding problems in his life. There is a powerful woman (maybe connected to the first man) who is also successful but she is much better with money. Then, there is a rigid, controlling man and he can be a stumbling block. He will not change.
The Moon is in the sign of Leo on September 11 (and very early on the 12th in Europe). The Moon makes afflictions to Venus-Jupiter-Uranus so relationships are going to be unstable and costly. You can attract people who are playing a role and not authentic in their behavior. Sudden obstacles will deny success.





---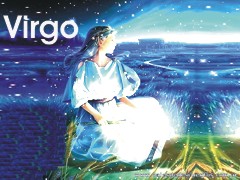 * VIRGO (August 23-September 22): You may be coming out of a very difficult time but it is ending this month. It is important that you follow the astrological transits and lunations for timings in your life. Keep your life simple. Work on spending habits as well as work finances.
The Moon is in the sign of Virgo on September 13-14 but there is only a very brief period that can work for you. From 7am to 9:45 am EDT, the Moon is parallel the Sun and trine Pluto. The parallel denotes some permanent coming together or support but this person is not directly connected to what you are initiating. The trine to Pluto always indicates an Ending or Completing but only after you weed out the extraneous and any complications. Do more research to determine this.









---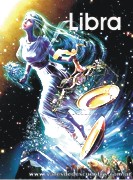 * LIBRA (September 23-October 22): In tune with your sign, this is a month to work on maintaining balance and moderation in your life – not too much – not too little…just something in the middle. This can apply to health and diet – and moderation with sweets. This is good party month – for socializing with friends will be important (but watch eating and drinking). This will be a good month for making some important decisions, making out a Will or other legal matters – but wait until Mercury turns Direct.
The Moon is in the sign of Libra on September 16-17 and, after Mercury turns Direct, it makes good aspects – until the end when it squares Pluto. When matters get complicated, let go and end the matter. You may feel bonded to a situation – this is a month to let go and walk away.





---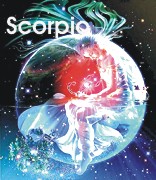 * SCORPIO (October 23-November 21): This is a month for hard work so keep this in mind with the scheduling of activities. You will want to finish up projects and not waste time. Do not work too hard – watch your health as you do not want unexpected medical bills. Just take it easy when not on the job. Accomplishment will definitely be successful so do not worry about this.
SEPTEMBER 19-20: The Moon is in the sign of Scorpio and the favorable aspects start from 9pm EDT on the 19th through 6am on September 20. The Moon favors Neptune-Sun-Pluto. This favors support from one in authority, listening to you intuition and the last aspect is a sextile to Pluto so success comes through simplifying and making corrections. A group may lend a hand or offer assistance.


---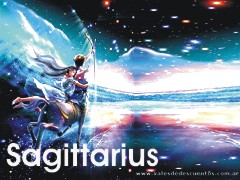 * SAGITTARIUS (November 22-December 21): This is a month whereby you can get tripped up with the Retrogrades. Poor planning will cause errors. Doing or saying something reckless, rash or impulsive will lead to regrets. Do not over-react when you feel that something is unjust or unfair (one of my personal problems). Set your mind to thinking about the future, making plans for travel and getting away.
The Moon in Sagittarius – from September 20-early 22 -- is hitting the many planets in Mutable signs. This is not a good time to initiate anything important. Mis-information, deception and disagreements will lead to something fizzling out in the end. Mutable signs cause disruptions in the matter. Past delays will prevent success.




---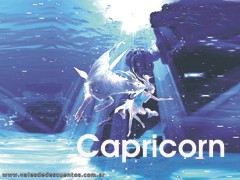 * CAPRICORN (December 22-January 19): This is a month to work on spiritual goals. Activities and work should have an altruistic quality. It is also a time to take a risk, a leap of faith and try new things. Try not to take a safe and familiar course. Any sad news that you receive this month will be calmed by the spiritual elements in your life at this time.
SEPTEMBER 24: The Moon is in the sign of Capricorn and it makes all favorable aspects until 4pm EDT. The Moon does favor Uranus so any decisions or activities that are progressive and innovative are favored. Of course, the last aspect is a trine to Pluto so success comes through simplifying and making corrections. A group may lend a hand or offer assistance.
---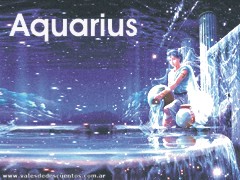 * AQUARIUS (January 20-February 17): This is a good "healing" month for you. Working with a good holistic practitioner or massage therapist will prove helpful. You will be working hard this month but you will accomplish your goals. Learn to delegate. You can accomplish whatever you desire by the force of your Will. Allow Will to be guided by intuition.
SEPTEMBER 25-early 26: The Moon is in the sign of Aquarius. The ending aspects are afflictions to Venus-Uranus. If initiating at the time, the matter will end in a sudden disruption in a relationship. A breaking off will occur and changes will occur beyond your control.





---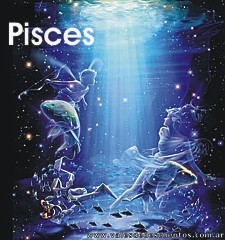 * PISCES (February 18-March 19): This can be a good party month for you. This can simply be a gathering of friends for socializing. Finally, this is a month to save and allow your resources to grow. No major purchases now – personal planets will not be Direct until the 2nd half of this month. Something will be offered – a kindness, a support, a caring gesture. Allow yourself to receive goodness and kindness in your life.
SEPTEMBER 28: The Moon is in the sign of Pisces and the favorable aspects commence after 3am EDT. The TRADITIONAL last aspect is a sextile to Pluto so success comes through simplifying and making corrections. A group may lend a hand or offer assistance. However, if using parallels, the Moon will parallel the Sun at 7:39pm EDT – the offers assistance and a permanent coming together with one in authority.















---