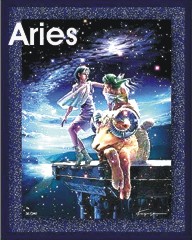 * ARIES (March 19-April 19): For some, Arians may be making a move this month and the parting is sad. For others, this is a good month for some type of celebration, possibly even a marriage. Pay off debts and be generous with those who are in dire straits. This is also a good month to consult a holistic practitioner, especially one who is emotionally supportive.
The Moon is in the sign of Aries on April 10-11. This 10th starts out great but the ending has complications around a relationship. There can be jealousy and possessiveness so the situation must end. This is also a bad time for financial decisions. There is a New Moon during this period so you may be in the dark for awhile.







---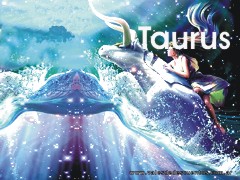 * TAURUS (April 20-May 20): New endeavors are favored this month. Start something yourself. The Old Guard authority figures are inflexible, especially with money. The new ideas around money will benefit you in the long run.
The Moon is in the sign of Taurus on April 13-14 (until 8pm EDT). There are some difficult afflictions this month as Jupiter-Saturn-Uranus are all in Fixed signs. Fixed signs always denote poor cooperation – Jupiter brings disappointments; Saturn brings delays; Uranus is just plain contrary. The Moon does trine Pluto in the end so that you can receive help in straightening out complications successfully.



---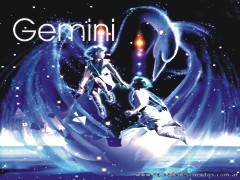 * GEMINI (May 21-June 20): This is a month to treat yourself royally. It can be a time for public activities in which you are given much respect. There will be many choices this month – frustrating to Gemini – but make an intuitive choice that elevates your spirituality. There will be some new activities around finances by month's end.
APRIL 17: The Moon is in the sign of Gemini and it is very well aspected until 11 am EDT. It is followed by 2 favorable aspects from Mercury to Jupiter and Mars so any writing, communications and decision-making will be favored. The Moon also favors Jupiter and Mars, ending with a sextile to the Sun. Matters will prove successful because of the support of a very prominent person.

---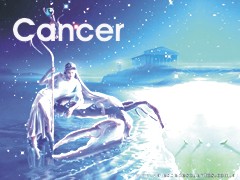 * CANCER (June 21-July 22): Hold onto your resources and do not engage in unnecessary or extravagant expenses. Allow your money and resources to build and grow. Do not be influenced by what others are doing. There is a man in power who needs to take caution against a deceptive person in a much lower position. Your World is about the change. You will start to feel the Jupiter-Saturn conjunction this month. See website for the article.
The Moon is in the sign of Cancer on April 18-19. Pluto is the strong influencer at this time when complications, Red Tape and unscrupulous people can block any success if commencing at this time. Definitely, pick another day!!!






---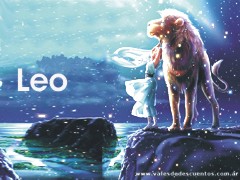 * LEO (July 23-August 22): You will be confronted with many choices this month. Much remains unknown. Use your intuition and make a choice that elevates you spiritually. Money issues will arise this month – your emotions will impact your perspective. The Sun will shine in May.
The Moon is in the sign of Leo on April 20-21 but it afflicts many planets, now including the Sun-Mercury-Venus along with Jupiter-Saturn-Uranus. Poor cooperation will plague your efforts, plus many delays and Red Tape. The last aspect is a sextile to Mars so the only benefit is the decision to let go and move on.

---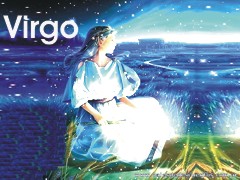 * VIRGO (August 23-September 22): Opportunities around finances will manifest as the month begins but you are advised to hold onto your resources – no unnecessary expenditures. This is an excellent month for meditation, self-exploration and connecting with your Higher Self. Use the Septile dates listed above for periods that are best for accessing higher realms.
The Moon is in the sign of Virgo on April 22-23. This period starts out with great aspects but Mars changes signs, warning against changing into a worse situation. The only bad aspect is an opposition to Neptune. This can be a very good period if you are prepared for someone to drop out and abandon you. If you work alone, this will not be a problem but you can overlook some detail that is important. The last aspect is a trine to Pluto so you succeed when you eliminate complications, simplify, streamline and make necessary corrections. A large group or association can assist you in some way.







---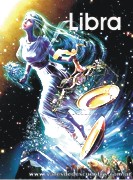 * LIBRA (September 23-October 22): There may be an opportunity for a new project or a new business idea. There will be a lot of fluctuation with finances but this is about change rather than disappointment. By month's end, you should party with a small group of friends.
The Moon is in the sign of Libra on April 25 but it afflicts the planets transiting through the Cardinal signs. Cardinals cause crises and we are in the period of the Crises Full Moon – not a good time to initiate. If commencing now, you will wear yourself out fixing problems. You will succeed but you will be exhausted!




---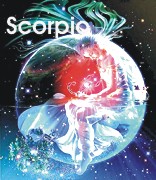 * SCORPIO (October 23-November 21): An opportunity around finances may present itself this month. DO NOT act impulsively. Rash actions will prove disastrous. Hold onto your resources this month – no unnecessary spending.
The Moon is in the sign of Scorpio on April 27. This is the period of the Crises Full Moon. The Moon makes many oppositions denoting poor cooperation, costly ventures, delays, disappointments and disagreements. Pluto changes direction so something important will definitely be dropped.
---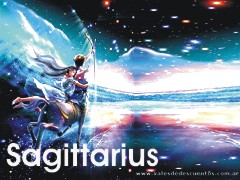 * SAGITTARIUS (November 22-December 21): Your emotions may be preoccupied with day-dreaming and longing for something new and different. You can waste a lot of time thinking about what you do not have rather than what you do have. Just wait – the dice have been cast and everything is about to change.
The Moon is in the sign of Sagittarius on April 1-2. The aspects start out great but, by April 2, there will be a dispute, a misunderstanding and a major disagreement. BUT…wait…
APRIL 30: The Moon is in the sign of Sagittarius and ends at 9am EDT with a sextile to Jupiter in Aquarius. You can be successful even when it seems impossible. There will be progressive thinkers who help you. This is an excellent time for education and any liberating activities.



---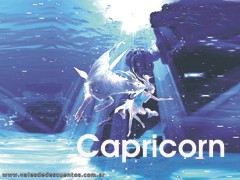 CAPRICORN (December 22-January 19): Working with a very intelligent and decisive woman will benefit you greatly this month. There can be new ideas for making money. More important, your wish can be granted in April – MAKE THAT WISH NOW!
APRIL 4: The Moon is in the sign of Capricorn starting at 1pm EDT. It is not a great day but rather a helpful one. The Moon sextiles Neptune and crosses Pluto. This is a good time of psychological studies, deep meditation and, with projects, eliminating the extraneous and anything that would cause complications.

---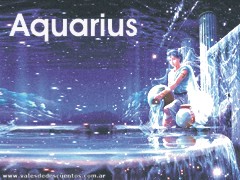 * AQUARIUS (January 20-February 17): With Jupiter also in your sign and socializing is opening up, this is a great month for connecting with people whom you have not seen in a while. In some area of your life, you will feel victorious. Sometimes, when we move forward in life, we have to leave something behind. You may not show your feelings.
APRIL 6 (from 7am EDT) until APRIL 7 (until 6am EDT): The Moon is in the sign of Aquarius and it forms many favorable aspects, ending with a conjunction with Jupiter in Aquarius. You can be successful even when it seems impossible. There will be progressive thinkers who help you. It is excellent for writing, lecturing and any media activities (I am starting my Course II at this time).




---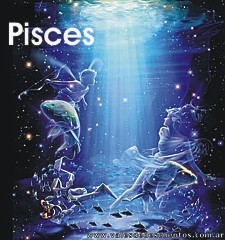 * PISCES (February 18-March 19): "Render to Caesar what is Caesar's" then follow the astrological indicators (Chiron, possibly) and take a risk, a leap of faith and follow your intuition in making changes or traveling this month.
The Moon is in the sign of Pisces on April 8-9. There is a strong Moon-Mars-Neptune affliction this month so caution against deception and misunderstandings. There is a period from 4-7pm EDT on the 9th that favors sorting everything out, eliminating the complications and a complicating person.









---