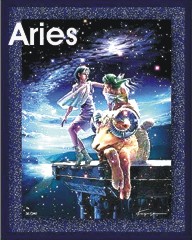 * ARIES (March 19-April 19): There is a man and a woman around you this month who are in an important position. They are likely to benefit you in some way. You will be busy but it will be more like fun than hard work. It favors group activities and working successfully with others.
The Moon is in the sign of Aries on October 22-23. While there are favorable aspects at the time, there are squares -- to Saturn and ending with a square to Pluto. Rules, regulations and lots of "red tape" will plague any endeavor commenced at this time. In the end, there are too many complications.

---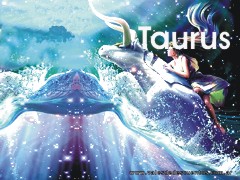 * TAURUS (April 20-May 20): Important news will be coming this month. A new cycle has already commenced for you. Travel seems to be in the cards. This could be connected with something financial or financial changes.
The Moon is in the sign of Taurus from October 24 through early 26. There is a Full Moon at the beginning of this transit so you may be aware that something is not going to work out. Any matter commenced at this time will prove to be much more costly than you anticipated and the matter will have to be dropped.
---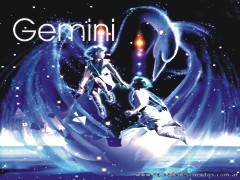 * GEMINI (May 21-June 20): Everything is about to change and change is already afoot. DO NOT RUSH impulsively into something that is pressuring you. Wait for an "awakening" when new people will come into your life, giving you new insights.
OCTOBER 27 (after 4pm EDT): The Moon is in the sign of Gemini and, after 4pm EDT, the Moon trines Mars (and there is a Sun sextile Saturn aspect). This is a favorable time for innovative mental activities. You will find success by acting "outside of the box."
Mars is in the rebellious sign of Aquarius so the traditional approach will not work.


---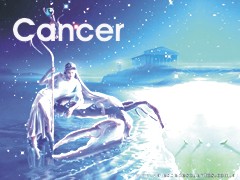 * CANCER (June 21-July 22): This is a month to take a risk, act "outside of the box" and go with your intuition. You feel energetic and enthusiastic about your activities now but, in taking a risk, you need to walk away from a difficult situation. Some emotional attachments are not worth sustaining – take the "high road" and walk away.
The Moon is in the sign of Cancer on October 1-2. The final aspect is a trine to Jupiter so success can be achieved but not after many crises, complications and disagreements – is it worth the stress? Probably not.
OCTOBER 30: The Moon is in the sign of Cancer and, from 4am to 10:30pm EDT, the Moon trines the Mercury-Jupiter conjunction in Scorpio. This is an excellent period for communications, making important decisions and finalizing important agreements. Follow your intuition in making all important decisions.


---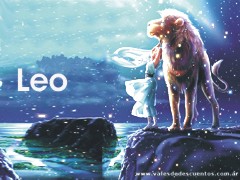 * LEO (July 23-August 22): You feel that your world is about to change. There has been a lot of stress in your life lately but this is about to change. Take care of yourself – treat yourself to a day at the spa or some holistic treatments. Surround yourself with those to treat you well and praise your endeavors. Avoid the critics.
The Moon is in the sign of Leo on October 4 and early 5. This is not a god period for relationships. You may attract people with whom you have little in common. There are conflicts and disagreements. Expectations are met with disappointment. Venus turns retrograde so you will change your attitude towards these people. You will gain a new perspective.
---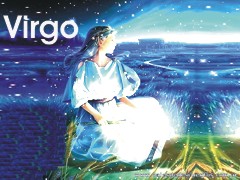 * VIRGO (August 23-September 22): This is a good month for taking care of yourself – a spa day, holistic treatments or a mini-vacation. There is a man around you who needs to make some strong decisions. There could be a need to consult someone for advice. By month's end, you will receive some important news.
OCTOBER 6 through October 7 at 12:30pm EDT: The Moon is in the sign of Virgo and it makes all favorable aspects EXCEPT at 7:05pm on the 6th. At this time, despite all of the favorable aspects, the Moon opposes Neptune. While the outcome is favorable, if you start an activity before this time on the 6th, someone will drop out, give false information or not be there for you at a critical time. If you wish to avoid this, wait until AFTER 7:05pm on the 6th. The last aspect on the 7th is a trine to Pluto and a sextile to Jupiter. This is a favorable time for practical or financial activities.
---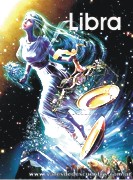 * LIBRA (September 23-October 22): While you may feel on top of things, you must exercise caution against acting in haste; doing or saying something that you will later regret. If you offend others, it will come back to haunt you in some way, even if you feel that you are right. This is not something that a Libra is likely to do but Venus is Retrograde and Venus-ruled people may act totally out of character.
The Moon is in the sign of Libra on October 8-9; it does not make many aspects. However, it does end with a square to Pluto, denoting complications. There is another ending aspect – a parallel to the Sun. Someone in authority can assist you now but I would still choose another day to take action.


---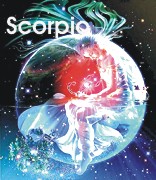 * SCORPIO (October 23-November 21): Everything is about to change – and the change is afoot now. There is an "awakening" for you. You will become aware of talents, insights and opportunities that have been latent. By month's end, you will plan a trip or some educational activity.
OCTOBER 11: The Moon is in the sign of Scorpio and it is well aspected to Pluto and Jupiter. Like the 7th, it is favorable for practical affairs and financial activities. An ending conjunction with Jupiter can make you successful even when you should not have been -- due to help from others. With Venus Retrograde, it is a good time to apologize or ask for forgiveness.


---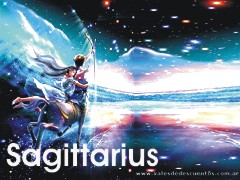 * SAGITTARIUS (November 22-December 21): There will be many choices and opportunities presented to you this month. Choose one that has a spiritual element associated with it. When stressed, you may make your situation seem a lot worse than it is. Work on your financial situation and future security.
OCTOBER 13: The Moon is in the sign of Sagittarius but wait until 9am EDT to miss the square to Neptune, as this aspect that would cause misunderstandings, misinformation and important information to be omitted. After 9am EDT, there is a sextile to the Sun and a parallel to Mars. Neither planet is in a strong sign but it is a good period for general activities in which you do not need to rely upon important people.
---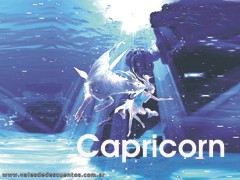 * CAPRICORN (December 22-January 19): This is a favorable month for family gatherings and home/property matters. Venus R is favorable for bargains, in which the seller does not know the value of what he is selling. There may be a confrontation with a strong female with strong opinions. Stand back or go to a different location in order to gain a new perspective upon your life and current situation.
OCTOBER 15-16: The Moon is in the sign of Capricorn and it makes many favorable aspects but there are complications. Around 2pm on the 16th, the Moon squares the Sun in Libra. There can be a disagreement with an authority figure but this is not a strong person and he/she cannot do much harm, since the Sun is in its Fall in Libra. The last aspect at 5:49pm EDT on the 16th is a sextile to Jupiter and your expectations will be met and success achieved. To avoid the Moon square Sun, wait until 2:30pm on the 16th to commence.
---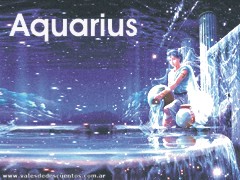 * AQUARIUS (January 20-February 17): You will work hard and feel on top of things. However, there could be an issue of poor planning and something important could be omitted. Double check important matters. A strong woman with substantial recourses will benefit you this month.
The Moon is in the sign of Aquarius on October 17 through early 19. The Moon makes many afflictions to planets in other Fixed Signs so that disruptions and poor cooperation will plague any endeavor commenced at this time. The Moon does make a favorable aspect at the end so someone in authority can help to resolve any problems incurred. There is an ending Mercury square Mars so disputes and disagreements will not go away.


---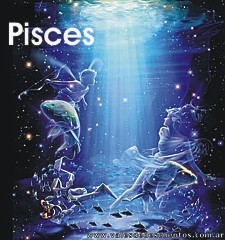 * PISCES (February 18-March 19): This is a month to hold onto your money and avoid big spending. Do not expect others to be generous either. A new idea will inspire you and this will keep you quite busy, busy in an enjoyable way. Even groups sports are favored.
OCTOBER 20-21: The Moon is in the sign of Pisces and it forms all favorable aspects, except there is a conjunction with Neptune at 8:07pm EDT on the 20th. This does not have to be a bad aspect, especially if you are working in a creative, intuitive or inspirational way. Neptune can provide opportunities through a Spirit Guide. This is an excellent time for creative writing, teaching and any intuitive or humanitarian projects. Venus R can favor humanitarian activities. In my research with rescuers during the Holocaust, most were born with Venus R or it turned R shortly after birth.


Index
---