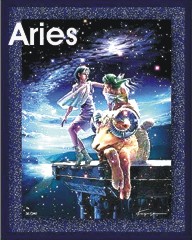 * ARIES (March 19-April 19): As January commences, you may be sensitive to stresses around you – you do not want to deal with them as they may not be your problems. Take off the blinders and walk away. This is a good month to plan for the future – travel, education or a new career direction. By month's end, you may find yourself having to deal with one in authority. You will have to follow the rules – sorry about that, Aries!
The Moon is in the sign of Aries on January 18-19. While matters may start out smoothly, there will be extra costs, poor cooperation, complications and red tape that undermine any success.



---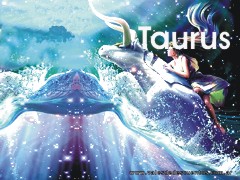 * TAURUS (April 20-May 20): This is a month for combining spiritual goals with material/career goals. But, it is essential that poor planning does not leave out important details. Be organized and practice precision. A new business idea can present itself by month's end.
The Moon is in the sign of Taurus late on January 20 through early January 22 (4:27pm ET). If initiating during this period, there can be a lot of problems. These problems can only be resolved by streamlining and cutting out any complications.


---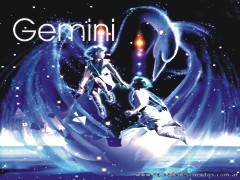 * GEMINI (May 21-June 20): Holistic health practices will be highly beneficial this month. It is not that you will be ill but holistic TLC (tender loving care) will be much needed. Spirit seems to be guiding you to the right people. It is a time to finish up arduous tasks and get them out of the way – this could be as simple as house cleaning and throwing out what you no longer need. By month's end, there will be a type of awakening of your spiritual and creative talents.
JANUARY 24 (after 5pm) until the 25th (at 2am ET): The Moon is in the sign of Gemini and it forms a trine to Mercury. There will not be much activity in the matter but this can be a good thing. For example, if you want to sell something quickly. The trine to Mercury in Aquarius is excellent for all progressive, innovative mental activities.




---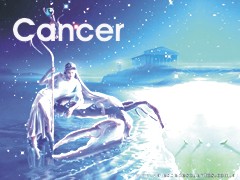 * CANCER (June 21-July 22): It is important that you finish up your professional tasks before Mercury turns Retrograde. There may be a loss this month (emotional) but you need to focus upon what you HAVE, not what you have lost. Before Mercury turns Retrograde, you will find safe passage from a stressful situation. By month's end, there will be a spiritual surprise for you – a Mitzva.
The Moon is in the sign of Cancer on January 26-early 27. While matters may start out well on the 26th, the ending aspects are an opposition to Venus and Pluto. There can be relationship or financial complications that end the matter unsuccessfully. Pick another date!





---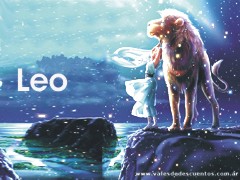 * LEO (July 23-August 22): You will receive an important message this month, possibly a message that comes from a great distance. It is also a time to plan for the future. Be a visionary in this regard – travel, education, teaching or something that involves travel or the internet. Allow your resources to grow regardless of the advice of others.
JANUARY 1-2: The Moon is in the sign of Leo from 3 am ET on January 1 until 4:454pm ET on January 2. The Moon parallels Jupiter in Aquarius then trines Venus and Mars. This is a good period for all relationship matters and entertaining. On January 2, until it goes Void of Course, the Moon forms a Grand Fire Trine with Venus and Mars. Fire signs are great for initiating with energy, enthusiasm and Fire; it is highly motivational and inspirational in mental and interpersonal activities.
The Moon is in the sign of Leo on January 28-29. There is a Full Moon that illuminates problems, expenses and disagreements. Do not sign any papers at this time or confirm any agreements.
---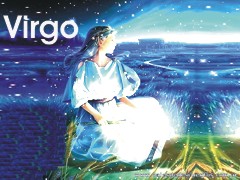 * VIRGO (August 23-September 22): Allow your resources to grow regardless of the advice of others. There is an American saying: A bird in the hand is worth 2 in the bush. Follow this advice. You will experience emotional support coming into your life in January. There may be an opportunity that impacts finances. You may feel that you are "young" in experience in this matter – find a mentor.
The Moon is in the sign of Virgo on January 3-4 and, while there are favorable aspects, the last aspect is a square to Venus. This always indicates excessive expenses and costs that undermine the success of an endeavor.








---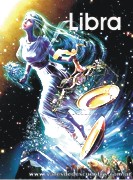 * LIBRA (September 23-October 22): You will be very busy this month but it will feel more enjoyable than strenuous. In this matter, you will feel victorious. But, by month's end, you may experience some emotional loss. Do not dwell upon what you do not have but what you HAVE.
The Moon is in the sign of Libra on January 5-6 but this is not a good period. There will be a problem as someone leaves a better position for a bad one and complications and disagreements arise. If you really do initiate at this bad time, you can make an agreement to compromise.


---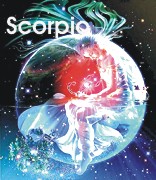 * SCORPIO (October 23-November 21): There will be changes around finances this month, possibly one that involves travel. There may be a "spiritual surprise" this month. Follow your intuition. Someone around you may be pregnant with a girl. This is an important month to manifest your spiritual powers and intuition.
JANUARY 8: The Moon is in the sign of Scorpio and, from 11am ET to 8:45pm ET, the Moon favors the Sun-Neptune and Pluto. Mercury has moved into Aquarius, its exaltation, and Venus has entered Capricorn (Venus is actually strong in an Earth sign since it rules Taurus, another Earth sign). Sextiles favor mental activity. Pluto favors aligning with a group (an organization) because they can offer assistance. Pluto always wants to cut out waste, streamline and cull out the complications.

---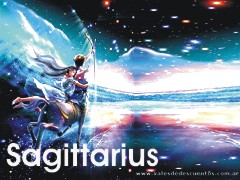 * SAGITTARIUS (November 22-December 21): A woman with resources can benefit you this month. She may be a boss or in a high position. By force of Will, you can manifest what you want. By month's end, you should shift towards spiritual exploration and self-discovery.
The Moon is in the sign of Sagittarius on January 9-early 10. This is a questionable period. There are many good aspects but Mercury squares Saturn and the Moon ends with a square to Neptune – a bad decision will be based upon a misunderstanding. This is not a good period for business actions.
---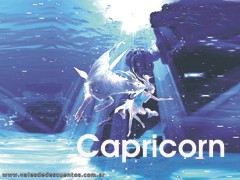 * CAPRICORN (December 22-January 19): Unusual for Capricorn, this is a month of longing, wishful thinking and indecision. Sometimes the facts are just not there and it is best NOT to make a decision. I find that sometimes my procrastination is a blessing because the true facts unfold at a later time.
The Moon is in the sign of Capricorn on the evening of the 11th through the 12th of January. Mercury is strongly aspected but this can cause errors in judgment and misleading information. The Moon ends with a crossing of the Sun and Pluto. There can be complications – simplify and streamline if you hope for any success.

---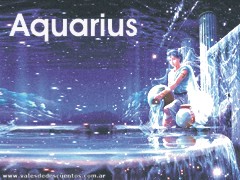 * AQUARIUS (January 20-February 17): This will be an empowering month for you. You have the tools to manifest what you need. Take action early this month as Mercury turns Retrograde on the 30th. It is essential during these stressful times that you practice justice and fairness in all of your relations with others.
JANUARY 14 (after 4am ET): The Moon is in the sign of Aquarius, a sign that likes progressive, innovative thinking and actions. It crosses Mercury in Aquarius at 4:28am ET but then it only makes parallels, considered strong conjunction. Parallels favor permanent connections. This lasts until 11pm ET.



---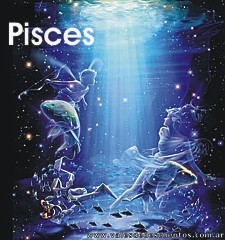 * PISCES (February 18-March 19): This is a good month for Spiritual Seeking and Self-Discovery. Metaphysical studies are favored. There will be some celebration this month, even if on ZOOM! There is a prosperous female who can support you in some way.
JANURY 17: The Moon is in the sign of Pisces and, from 6pm to 10:40 pm ET, it forms a sextile to the Sun in Capricorn. The Sun provides support from one in authority but this person is not directly involved with what you initiate since it is Peregrine. There are good aspects even if you start on the 16th but there is a conjunction with Neptune and then a square to Uranus. Something that is missing, overlooked or not disclosed will cause a disruption – then things smooth out.






---