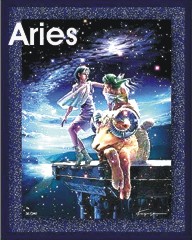 * ARIES (March 19-April 19): Money issues and events will be prominent this month. A family with money may prove beneficial for you now. This is a month to follow your intuition. Many choices will present themselves but there is one which may be unclear that might be the best – use your intuition. It is important to follow the astrological aspects this month – lunations and retrogrades. These will be important for you.
The Moon is in the sign of Aries from the evening of March 17 through 3:30pm on the 19th. The Moon makes many afflictions at this time, causing disruptions and crises, ending in an abrupt separation.




---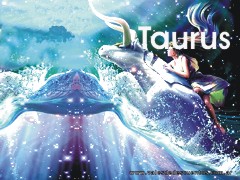 * TAURUS (April 20-May 20): This is a transformational month for you. You feel inspired and enthusiastic about a new project. While Taureans prefer the security of fixed routines, this is a month to take a risk, a leap of faith, and try something totally different. This year marks a great Ending and Beginning Cycle and you will feel this very strongly this month.
The Moon is in the sign of Taurus on March 20-early 21. It makes many favorable aspects but the Sun changes signs so someone in authority may leave for something better. The last aspect is an opposition to Jupiter, denoting that what was initiated will prove much more costly than anticipated. There may be a conflict in values or ethics as well.





---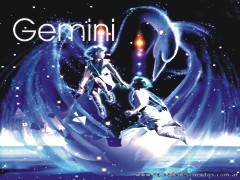 * GEMINI (May 21-June 20): This is a month that favors taking a risk, following your heart and taking a leap of faith that all will turn out well – and it will. You will feel victorious in some area of your life, possibly work or activity related. You will receive some news regarding finances by month's end.
The Moon is in the sign of Gemini on March 22-23 but this is a very disruptive period as Mercury turns Retrograde. There are some favorable aspects to Venus and Uranus so it does favor social activities – if they are not canceled.




---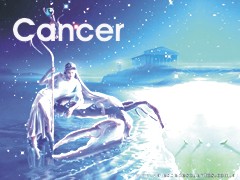 * CANCER (June 21-July 22): Emotionally, you will find yourself "leaving troubled waters behind you" as you move away from a stressful situation. This is a month to make plans for travel or education. Money may be slow but you sense a new vision that gives you hope.
The Moon is in the sign of Cancer on March 24-25 but it is fraught with many afflictions. Anything initiated now will be plagued with crises, ending in the severing of ties with another and excessive costs.




---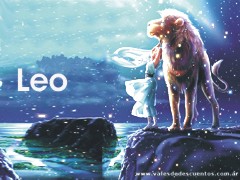 * LEO (July 23-August 22): Finances will be slow this month. There is a saying: Do not cry over spilt milk. Do not focus upon any loses but do look at all that you have. This is a month to get away and gain a new perspective on your life and your current circumstances.
MARCH 27-28 (nighttime I the U.S.): The Moon is in the sign of Leo and it is well aspected to Venus and Uranus from 10:15pm EDT on the 27th to 5:45am EDT on the 28th. This is a good time for socializing, communicating and connecting with others, even if it is in the middle of the night. It is also a good time to finish up and draw to a conclusion any mental projects.
---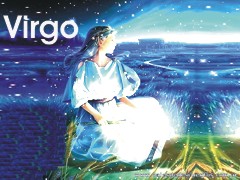 * VIRGO (August 23-September 22): An important message will come early in March. This is a time to walk away from a stressful or an unfulfilling situation – and not look back! This is a month for cultivating your spiritual, psychic and intuitive powers.
The Moon is in the sign of Virgo on March 1-2 and it makes many oppositions at this time. So, with anything initiated, you will experience opposition and disagreements, making the endeavor or activity prove quite costly in the long run.
MARCH 28-29: The Moon is in the sign of Virgo where it makes many favorable aspects but there is a frustrating aspect on the 29th with the Sun square Saturn (problems with one in authority) and the Moon opposes Neptune. Moon-Neptune denotes some misunderstanding or someone who disappoints and fizzles out on you. Wait until after 12pm EDT on the 29 when the Moon only makes favorable aspects with a trine to Pluto, a sextile to Jupiter and a parallel with the Sun. This period favors financial activities, working alone and in control. A lucky break comes with Jupiter and the parallel with the Sun favors support with one in authority.




---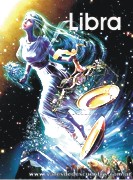 * LIBRA (September 23-October 22): You will finish up a difficult project this month. Do not become involved in the crises of others. Do not focus upon regrets. Surround yourself with positive people, people who encourage and support your endeavors. You may help those in need at this time.
The Moon is in the sign of Libra on March 3-4 when it has many afflictions. Do not get drawn into the crises of others at this time. You cannot fix the problems of others. A separation will be the result.
The Moon is in the sign of Libra again on March 30-April 1. There is a Full Moon bringing to light some opposition and crises. This is one of the most afflicted days so do not commence anything now. The matter will be too complicated for you to resolve and a breaking off will ensue.


---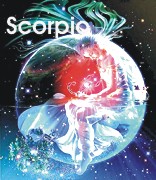 * SCORPIO (October 23-November 21): You will feel victorious in your professional life at this time. You may receive some praise or reward for your efforts. Afterwards, you go into a period of inactivity (which is fine) and you will long for something – to the point of missing something very important that is being offered. Be aware and do not allow the opportunity to pass you by. This is an important month to follow the astrological signatures – lunations and retrogrades. They will be important for you.
MARCH 5-6: The Moon is in the sign of Scorpio where it only makes favorable aspects. However, until 7pm EDT on the 6th, 2 planets change signs – Mercury and Venus. This indicates that, if the activity precedes these sign changes, something will be dropped and this may have an impact upon the endeavor. When something is dropped, the choice for something new will not be better – keep this in mind. Wait until AFTER 7pm EST on the 6th for the best outcome when the Moon sextiles Pluto and crosses Jupiter. Jupiter always brings assistance and support, especially towards the end.





---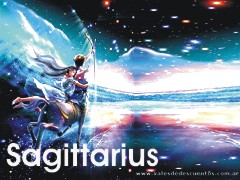 * SAGITTARIUS (November 22-December 21): There is a spiritual energy around you this month and you sense that guidance from higher realms is being offered. Something may touch your heart and it may feel painful (I was recently under this aspect myself and I went to an exhibition that was extremely emotional for me to see). This can put you in touch with your feelings in a very visceral way. This is an excellent month for healing activities.
MARCH 9: The Moon is in the sign of Sagittarius and the best time to initiate an activity will be after 7am to 9:20pm ET. The Moon crosses Mars and this may seem like a bad aspect. The Moon crossed Mars for the commencement of my trip to Europe in January. It was the busiest trip that I have taken in years and it triggered an 11-hour tour of lower Poland. The final aspect is a trine to Uranus, favoring activities that are progressive, innovative and allow you to break free from rules and red tape.
---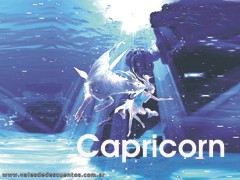 * CAPRICORN (December 22-January 19): There will be changes coming up and possibly an opportunity to travel. If there is such an opportunity, it should be travel that allows for spiritual expansion, self-development or leading to an improved awareness. There is a catch with this – a part of you may talk yourself out of doing this because you do not want to spend the money, you do not have the time or you do not deserve – GO! Do not hesitate!
The Moon is in Capricorn on March 10-11-early 12. This is not a time to initiate. A bad decision and misunderstandings can create crises, culminating in a sudden ending or disruptive change.




---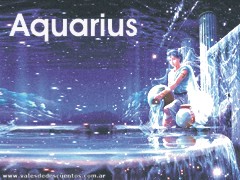 * AQUARIUS (January 20-February 17): There are good aspects for you this month but, first, finish up a difficult task so that you are free to treat yourself royally and empower yourself to do what you want to do for yourself.
MARCH 14 (after 5pm EDT): The Moon is in the sign of Aquarius and it favors Uranus and Mars in Fire signs. This is a stimulating period for initiating progressive activities with great enthusiasm. Intuitive mental flashes and creative problem solving are favored at this time. This is also an Ending Cycle so it favors drawing something to a successful conclusion.


---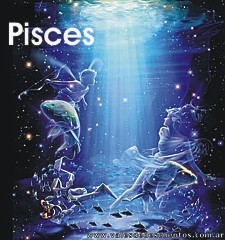 * PISCES (February 18-March 19): Money issues will be stressed this month. It is a time to let your money grow rather than spending. An idea for a new project will be presented. But, by month's end, there will be a sudden, unexpected surprise message or event.
MARCH 16–very early 17: The Moon is in the sign of Pisces and this is a questionable date. After 10 am EDT on the 16th, the Moon makes favorable aspects, ending with the New Moon in Pisces at 9am on the 17th. The conjunction with the Sun can indicate that someone in authority can help in some way in drawing the matter to a successful conclusion. After the last aspect, Mars changes signs and it enters Capricorn, the sign of its Exaltation. So, after the activity is concluded, you can move into a much better position.

Index
---