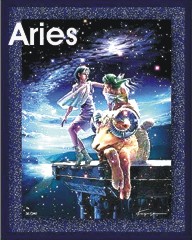 * ARIES (March 19-April 19): This month you may find yourself receiving several offers of emotional support but you appear to be longing or wishing for something better. Be open to receive any love, friendship and support that is offered. You really want to escape. Work is hard but you will complete everything required of you.
The Moon is in the sign of Aries on May 15-16. If initiating at this time, relatiosnhips may not run smoothly. Someone may leave for something much better. An ending will be accompanied with anger. Pick another day.




---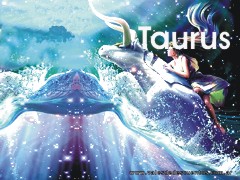 * TAURUS (April 20-May 20): Everything is about to change in your life – planets changing signs and direction will herald changes for all of us. However, Taurus does not like sudden changes that they do not initiate on their own. You need to adjust your attitude to see that there is a Divine Hand influencing your life at this time. You will be successful in your work – you will feel in control and on top of everything.
MAY 18-19: The Moon is in the sign of Taurus and, on May 18 until 1:50pm on the 19th, the Moon makes a series of great aspects, ending with a New Moon sextile Mars. This is an excllent time to take action and finalize something important.


---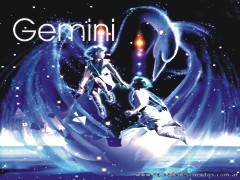 *

GEMINI (May 21-June 20): New ideas present themselves and this is really due to Pluto in 0 Aquarius. It is in the "inchoate" degree – you sense that change is afoot but it is not yet time to move forward. This is also a great ending cycle – for all of us, we are shutting the door and beginning to enter a new cycle. Do not mourn the loss of the past but look at what you have and what you will bring with you into the future. A Scorpio woman will figure prominent in your life at this time.
The Moon is in the sign of Gemini on May 20-early 21. This is not a good time to initiate as there are too many changes and vicissitudes – people leaving for something better and some things get dropped. The ending square to Neptune indicates there you have trusted the wrong people. You have been given misinformation. The matter will fizzle out in the end.






---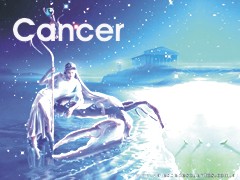 * CANCER (June 21-July 22): Ideas for new projects and endeavors will present themselves this month. You may feel frustrated because the timing for initiating is not now. You will have to wait. The time is best served by developing and cultivating your spiritual and metaphysical talents – studying astrology, tarot, crystals and holistic healing can prove very fulfilling.
MAY 22-23: The Moon is in the sign of Cancer and it makes all favorable aspects but, if starting on the 22nd, be prepared for someone to over-react with the Mars-Jupiter square. This occurs at 1:13am EDT on the 23th and then there are favorable aspects until the trine to Neptune at 5:12am EDT. This is another iffy period. The Mars-Jupiter aspect may not affect your activities but it will cause something to happen around you. Follow your intuition and the guidance of your Spirit Guide.





---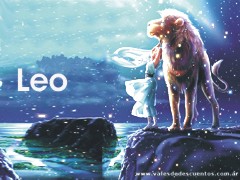 * LEO (July 23-August 22): In your work, you will feel on top of everything, in control and in charge. This is a good time to plan for the future - for travel or for educational activities. This is a time of astrological changes – you will have to shut the door on the past in order to move into the new cycle. This could make you a bit sad but you have outgrown so much since Pluto first entered Capricorn. Focus upon what you will be taking with you.
The Moon is in the sign of Leo on May 24-25 and it makes many disruptive aspects, ending with an abrupt change that ends the matter. During this period, however, you will make some permanent connections, people who will be with you in the next cycle.




---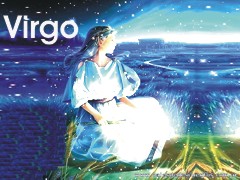 * VIRGO (August 23-September 22): This is a good month for social activities with younger people. Your intuition and psychic abilities will prove to have a bonding influence. Money is slow and life may seem a bit slow but you feel on top of everything. You will be stronger than your enemies.
The Moon is in the sign of Virgo on May 1 and this is a disruptive period with difficult relationships and a misunderstandings (or even a deception) that undermines success.
The Moon is in the sign of Virgo on May 27-28 and this is definitely NOT a good period to initiate anything of importance. The Sun and Saturn are prominent so you may not be supported by those in authority, there will be lots of red tape and delays and, in the end, the matter will fizzle out.









---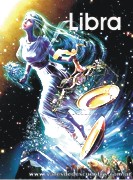 * LIBRA (September 23-October 22): This can be an exciting month for Libra. New ideas about money and making money can present themselves. There is a powerful Guardian Angels guiding this into your life. Your wish will be granted – but MAKE THAT WISH NOW!
The Moon will be in the sign of Libra on May 2-3 and this is not a time to initiate. The matter can be costly and promises are exaggerated.
The Moon is in the sign of Libra late on the 29th through early on the 31st. The Moon makes all favorable aspect – until the end when it squares Venus. This is not good for relationships – the people whom you invite into your circle. You may come across as rude or in poor taste. The matter could prove costly.
---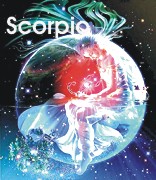 *
SCORPIO (October 23-November 21): With Mercury Retrograde, the month may not start out with much optimism but this will soon change. An opportunity will be offered – something that could be financially beneficial. All will work to your benefit if you manifest your desires through a powerful force of Will. Will it and it will come to pass.
MAY 6: The Moon is in the sign of Scorpio. This is an iffy period because Mercury is Retrograde and the favorable period follows a Lunar Eclipse. However, the Moon favors Mars and Neptune until 10:30am EDT. This is a favorable time for spiritual and humanitarian activities. Follow your heart and inner guidance in making decisions. It does fall within the orb of the Jupiter-Saturn Septile.
MAY 31-JUNE 2: The Moon is in the sign of Scorpio once again. Do not initiate on the 31st but wait until June 2 from 11am to 8:45pm when the Moon makes a series of great aspects, ending with a trine to Venus-Neptune. This aspect favors creative and spiritual social connections.


---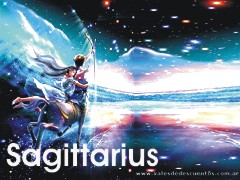 * SAGITTARIUS (November 22-December 21): This is a good month to pamper yourself with some holistic practices. A gentle treatment will boost your immune system. If there is a Leo around you, you need to give that person some TLC (tender loving care) - this will be much appreciated. There is a powerful Spirit Guide around you at this time – good karma is coming your way. Do pay off your debts and be generous with others. For example, tip well in restaurants, gift to a charity etc.
The Moon is in the sign of Sagittarius on May 7-8. The Moon squares Saturn and Neptune so there will be a lot of red tape and delays that you did not expect. Pick another day.




---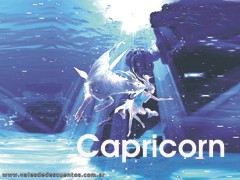 *

CAPRICORN (December 22-January 19): This is an important month to leave any difficult situation behind, walk away and shut the door. Once you have left the past, you need to go on a spiritual journey to discover the NEW YOU, the you that will be evolving into the New Pluto in Aquarius Cycle in late 2024. By month's end, you will receive an important message, a message that points to the new direction for your life.
The Moon is in the sign of Capricorn on May 9-10. While the aspects start out well, they end with the Moon forming a Cardinal T-Square, a configuration that generates crises. With the last aspect to Jupiter, it is essential to let go as the situation will prove too costly to continue.






---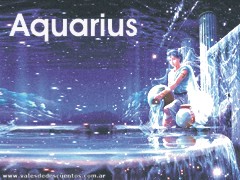 * AQUARIUS (January 20-February 17): There could be a woman around you this month who has a lot of anger issues. She may be jealous but she has been hurt. You feel an inner longing for some spiritual connection this month. You will have many choices – but choose one that has a spiritual component. By month's end, after Mercury turns Direct, a new business idea may be presented to you.
MAY 12: The Moon is in the sign of Aquarius and, from 11am to 11pm, the Moon makes an ending aspect to Jupiter at 29 Aries. This aspect can help you succeed even when you should not. Luck is on your side to finish up anything of important – once you have reviewed and gone over information because Mercury is Retrograde.


---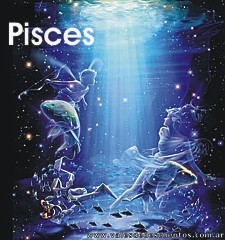 * PISCES (February 18-March 19): There is a prosperous woman around you, someone who is successful in business. She can be helpful in some way. "Don't sweat the small stuff" this month. Do not allow petty annoyances geet to you. An important person could enter your life this month, possibly drawn to you by your Spirit Guide or, at least, by spiritual forces. Allow yourself to be guided by intuition.
MAY 13-14: The Moon is in the sign of Pisces and it is another iffy period. From May 13 at 11:30am until May 14 at 10:45pm, the Moon makes a series of excellent aspects – but ends with Moon crossing Neptune and Mercury changing direction. Neptune favors spiritual concepts, humanitarian activities and working with your intuition and your Spirit Guide. Then, Mercury changes direction and turns D – a time to move forward on your intuition and inner guidance.


---