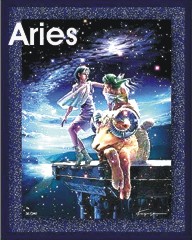 * ARIES (March 19-April 19): Money will be the main focus in February. It is a good time to pay off debts but remember to be generous with those who have a greater need. Money will be slow this month so no major purchases. There is a resourceful woman in the picture this month and she can prove very helpful.
The Moon is in the sign of Aries on February 9-10 and there are favorable aspects after 5:30pm ET on the 9th. However, there is a square to Pluto, denoting complications. Then, something gets dropped but not for something better, as Mercury changes signs. Finally, the Moon crosses Mars and Uranus, bringing an abrupt ending to something initiated now.


---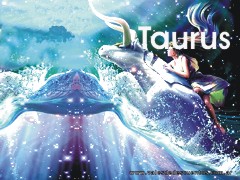 * TAURUS (April 20-May 20): This is a good month to take a break from the stresses in your life – extra time for rest and extra time for meditation. Allow your money and resources to grow and multiply. You may want to fly away but stay put. This is a great month for spiritual practices, becoming more masterful in the intuitive arts. Learning tarot would be favorable. Just a 3-card spread can answer some of your questions.
The Moon is in the sign of Taurus on February 11-12 where it makes all favorable aspects until 5:27 pm on the 12th. The final aspect is a square to the Sun and the Sun is in its detriment, Aquarius. This indicates a problem with someone in authority or someone who has a strong influence over you. They are not in a powerful position and you have to know this. Also, your timing may be off.

---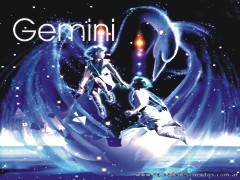 * GEMINI (May 21-June 20): You may experience some type of awakening this month. New talents and opportunities can suddenly present themselves. You may have to deal with someone in authority – a religious person, a government person or someone who demands order and ritual. By month's end, you feel a great enthusiasm for some new opportunity or enterprise – go for it but do so before Mercury goes Retrograde in March.
The Moon is in the sign of Gemini on FEBRUARY 14 (from 4:30pm) to 15 (until 7:45am ET): The Moon is in the sign of Gemini and, after a series of bad transits occurring on the 13th and early 14th, it trines the Sun and sextiles Uranus at 29 degrees. Gemini is a Mutable or changeable sign so it favors activities that are fluid and changeable. This is a good time to draw the matter to a final conclusion through progressive and innovative actions and decisions.


---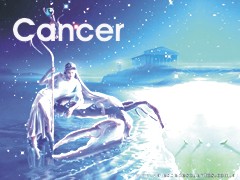 * CANCER (June 21-July 22): You feel a great deal of enthusiasm for commencing something new. You will be working hard but it is more fun than stressful. Cooperation with others may be energetic but complimentary. By month's end, you may have to contend with an envious woman. Be cautious arund her. There is something painful from her past that she is holding onto.
The Moon is in the sign of Cancer from February 15-16 and there are many oppositions – conflicts that end with a square to Uranus, an abrupt ending.


---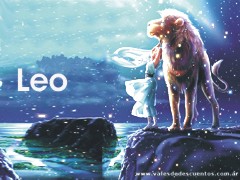 * LEO (July 23-August 22): This is an excellent time to make plans for the future – education and travel are favored for a future project. There is a very insecure woman around you who may be envious. Do not allow this person to cause you any sadness. It is her problem and not yours.
FEBRUARY 18: The Moon is in the sign of Leo but the best aspects occur AFTER 6:15pm ET (until 8:45am on the 19th). During this period the Moon forms a Grand Fire Trine which favors inspirational, motivational and intuitive actions that inspire and motivate others. Mercury does cross Neptune at 1:36am on the 19th – this can cause a misunderstanding but it can also favor creative, intuitive thinking. The Moon ends with a trine to Uranus at 29 degrees. This is a good time to draw the matter to a final conclusion through progressive and innovative actions and decisions.


---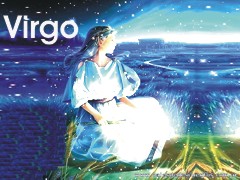 * VIRGO (August 23-September 22): There are excellent trends this month but you must exercise moderation and balance in your personal life. There is a spirit guide in your life who is assisting you. This is a month to plan for a trip or educational activity (including teaching). Healing energies are strong this month but exercise temperance and balance in your life.
The Moon is in the sign of Virgo on February 19-20 but it starts with a Crises Full Moon. There are several good aspects after the lunation but exaggerations, misunderstandings and deceptions are afoot. Despite the stresses, the Moon ends with a trine to Pluto so a large group may help you in the end.
---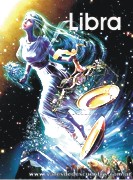 * LIBRA (September 23-October 22): There are excellent aspects this month and you have all of the skills and power of Will to accomplish your goals and manifest what you desire. Allow time to party with a small group of friends. There are party energies this month. There is also a celebration, possibly a wedding. This is a social month for you.
The Moon is in Libra on February 21-22 but it makes many afflictions to the planets in Cardinal signs—and there are five planets in afflicting signs, ending with an opposition to Uranus, indicating an agreement to break off.
---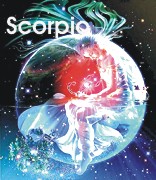 * SCORPIO (October 23-November 21): There is some important fact about which you are unaware. Do not take action until all is clear to you. Some support will be offered by one who cares about you. However, do not wall yourself off from people who care. Your protective psychological armor does not protect – it isolates.
FEBRUARY 24 to 25 (until 7am ET): The Moon is in the sign of Scorpio and it makes many great aspects until it ends at 7am on the 25th with a sextile to Venus. If you start early, there will be a lot of activity in the matter before it concludes with a feeling of security, good compromises, financial benefits and it also favors purchases.
---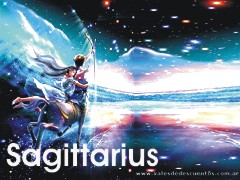 * SAGITTARIUS (November 22-December 21): Money may be slow this month so caution against unnecessary expenditures. Yet, financial changes are afoot with the possibility of travel or a job abroad. Your finances will accumulate so allow this to happen. This is a saving month.
The Moon is in the sign of Sagittarius from February 26-27 and there are too many difficult aspects with exaggerations and dashed expectations. End the matter as quickly as possible – a sudden ending works to your benefit.
---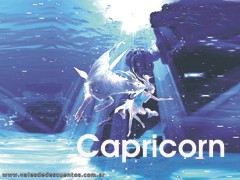 * CAPRICORN (December 22-January 19): As the month commences, you may be lacking in an optimistic point of view. Your imagination is worse than reality, especially in relationships. Exercise moderation and proportion, establish a balance in your life and in your relationships. When you take care of yourself, you feel a renewed energy and new opportunities and enterprising ideas flash before you.
The Moon is in the sign of Capricorn on February 1-2. Being in a Cardinal sign, it afflicts the 4 other planets in Cardinal signs, ending with a square to Uranus, portending an abrupt change and ending. Let it go. The stress is difficult on your body.
The Moon returns to Capricorn on February 28 through March 1. Again, the same prediction holds true as the Moon is afflicting the many planets in Cardinal signs, leading to an abrupt ending.

---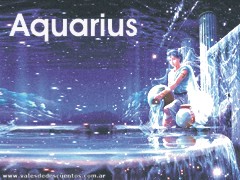 * AQUARIUS (January 20-February 17): There may be a celebration this month – a social event or possibly a wedding. Everything is about to change in your life, especially as Uranus is changing signs. You will be quite busy this month but you definitely feel on top of it all.
FEBRUARY 4 (after 4:30pm ET) – 5 (until 6:45pm ET): The Moon is in the sign of Aquarius but the best aspects occur AFTER the New Moon when the Moon sextiles Jupiter, crosses Mercury in Aquarius (exalted) and parallels Mercury and the Sun, then sextile Mars in Aries (ruler) and Uranus. This is an excellent time for major decisions, changes and communication activities. The parallels indicate a "permanent coming together" and this is usually regarding support for you. The ending aspects to Mars-Uranus favor energetic enterprises and taking assertive, progressive and innovative action. Uranus is Direct at 28 so the matter will come to a successful conclusion.


---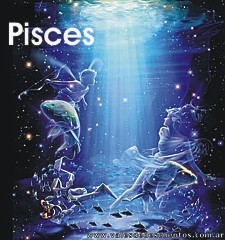 * PISCES (February 18-March 19): Great changes are afoot for February. It is a time to have fun, seek out a warm, sunny location for a holiday. You will feel victorious in some endeavor this month but, by month's end, a major transformation can occur.
FEBRUARY 7: The Moon is in the sign of Pisces and, from 11:30am to 7:30pm ET, the Moon makes favorable aspects to Pluto-Jupiter and the Sun sextiles Jupiter and Mercury sextiles Mars after the Moon goes VOC. This is an excellent period for creative and financial enterprises. There can be assistance from a large group, such as an investment corporation.




---