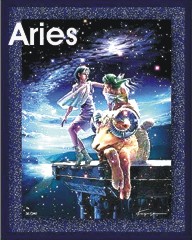 * ARIES (March 19-April 19): There is a Spirit Guide watching over you this month. The Guide can manifest through an important, supportive relationship. This is an excellent month for socializing, family gatherings and even weddings. By month's end, you will embark upon a new project with much energy and enthusiasm.
The Moon is in the sign of Aries on September 26, commencing with an illuminating Full Moon and culminating with squares to Saturn and Pluto. Do not initiate anything important at this time as the matter will be plagued with crises and complications. Disagreements will cause frustrating delays.




---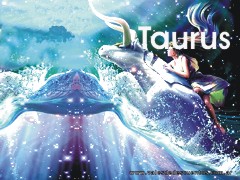 * TAURUS (April 20-May 20): This is a supportive month for you to take a risk, doing something outside of your comfort zone and be spontaneous. There is something hidden, something about which you are unaware so you must allow your intuition to guide you. It is favorable time to walk away from past issues. Everything is about to change.
SEPTEMBER 1: The Moon is in the sign of Taurus. There is a brief period after 3:30pm when the Moon makes a parallel to Mercury and a trine to Mars. This is a much better period for initiating action and coming together on an important decision.
The Moon returns to Taurus on September 27-28 but the aspects are much less favorable. There are afflictions to Mars-Uranus ending with an opposition to Jupiter. Expectations are dashed and action can prove to be costly.




---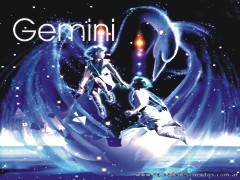 * GEMINI (May 21-June 20): The dice have been cast and everything is about to change this month. It is advised that you look to the Stars and the astrological influences for timing. By month's end, there will be a celebration with good friends.
SEPTEMBER 3: The Moon is in the sign of Gemini and, after 7am on the 3rd until 2:30am EDT on the 4th, the Moon makes a trine to Venus in Libra and a sextile to Mercury in Leo. This is an excellent social time. In the U.S., this is a holiday weekend with good aspects for travel, communications and finalizing important decisions.
The Moon returns to Gemini on September 29-30 and, while there are good aspects on the 29, there is one difficult aspect on the 30th when the Moon squares Neptune. Before a positive decision or negotiation can be achieved, someone will fizzle out, drop out and just disappear. Be prepared for the adjustment.






---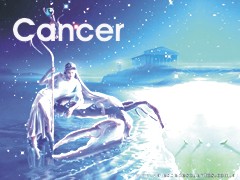 * CANCER (June 21-July 22): There will be cause for celebration this month – a party, a family gathering or a wedding. There could be some judgment this month. In your own relationships, exercise fairness. This is a major ending cycle for you. Something is ending in your life. Let it go as the new is about to manifest for you. But, it cannot manifest until the "old" is released.
The Moon is in the sign of Cancer on September 4-5 but it is fraught with difficult aspects, along with matters being dropped or experiencing a change of direction. There is a Mars-Venus affliction at the end so that there can be a relationship crises and an angry separation.
---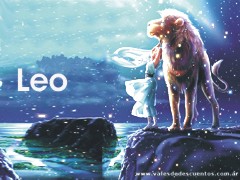 * LEO (July 23-August 22): This is a favorable time for PLAY, to be with young people or to get in touch with your own "inner child." There are some decisions to be made but there is a lot of indecision and uncertainty. It is best to wait. There may be an angry person around you, possibly a female. Be diplomatic.
SEPTEMBER 7-8: The Moon is in the sign of Leo and it is well aspected from 3:30pm on the 7th through 9:30am EDT on the 8th when the Moon is parallel and sextile to Venus. This is an excellent time for social affairs, cooperation with others and negotiations. Venus is a 29 degrees so this favors drawing some matter to a successful conclusion.






---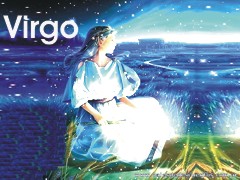 * VIRGO (August 23-September 22): There seems to be a lot of emotional uncertainty and ambivalence as the month begins. However, you have all of the power and resources to master your own fate. Harness your Will Power and manifest your desires.
SEPTEMBER 9-10: The Moon is in the sign of Virgo and it makes a long series of favorable aspects from 3pm on the 9th through 11am on the 10th. The favorable aspects are to action planets – sextile Jupiter, trine Pluto, parallel Sun and ending with a trine to Mars at 29 Capricorn. Whatever is initiated now will have a successful conclusion. Mars is exalted in Capricorn so whoever initiates will be supported by one in authority and strong standing. Jupiter and Pluto are sextile each other so this period favors financial decisions. NOTE: September 9 has a Crisis New Moon but initiating after 3pm on the 9th will put any crises behind you.







---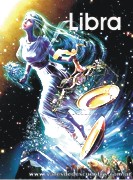 * LIBRA (September 23-October 22): This is an excellent month for family celebrations. There will be many possibilities presenting themselves. It is essential that you follow your heart and your intuition in making a choice. The choice based upon spiritual values will lead to a positive future outcome. Avoid the materialism of Pluto in Capricorn or the delusion of Neptune in Pisces – follow your heart.
The Moon is in the sign of Libra from late on the 10th through early on the 12th of September. There are difficult aspects to Saturn and Pluto so complications, "red tape" and delays will prevent success on any important matter initiated now.








---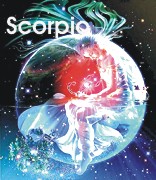 * SCORPIO (October 23-November 21): Do not impulsively jump into something that will prove to be a burden. Revel in the successes that you have already achieved. Do not take on more than you can easily handle. The stress can cause problems with sleep. Lemon Balm and Holy Basil will help with sleep or PURE Formula Best Rest Formula.
SEPTEMBER 12-13: The Moon is in the sign of Scorpio and, from 6pm on the 12th through 4:45am EDT on the 14th, the Moon will make a long series of favorable aspects – it favors almost ALL of the planets in our solar system, most unusual. The last 3 aspects are favorable to the Jupiter-Pluto sextile and a sextile to the Sun in Virgo. The is an excellent time for all practical affairs. Relationships are loyal and dependable. HOWEVER, there is one glitch: Mercury opposes Neptune at 9:31pm EDT on the 13th. This means that someone will lie, give you mis-information, or there is a general misunderstanding with another. This will not affect the outcome. Intuition may help you navigate the situation.







---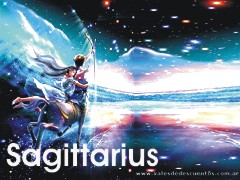 * SAGITTARIUS (November 22-December 21): This is an ending cycle for you. It is time to walk away from emotional attachments that bond you to the past. Take the "moral high road" in walking away. Engage in work that is more like play. This will give you energy rather than deplete you. Take a break from all stressful situations. It is a better month for rest, meditation and relaxation.
The Moon is in the sign of Sagittarius on September 15-16 but there are many difficult aspects. While matters start out well, they end with afflictions to Neptune-Mercury-Sun. There will be disagreements and a lack of support from those around you. Pick another day!
---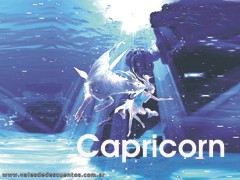 * CAPRICORN (December 22-January 19): This month will find you finishing up a difficult project and starting a new project, a project that requires a specialized skill. By month's end, this is a period to focus upon your feelings - finding emotional support from people who care about you.
SEPTEMBER 18-19: The Moon is in the sign of Capricorn and it makes excellent aspects from 10pm on the 18th through 1:09pm EDT on the 19th. This period favors all practical and financial affairs, making important decisions and signing important papers.


---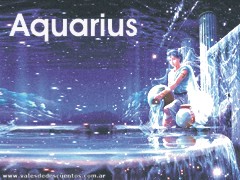 * AQUARIUS (January 20-February 17): This is a wonderful month for family events, socializing and finding emotional fulfillment in relationships. There can be some sadness - possibly as friends or a family member moves or leaves the area. This is an excellent month for holistic health activities – studies or a consultation.
The Moon is in the sign of Aquarius on September 20-21 with a square to Jupiter as the ending aspect. This is a period that does not favor relationship activities or interactions. Conflict, disputes and poor cooperation plague interactions. An ending Jupiter implies disappointment and unexpected costs.




---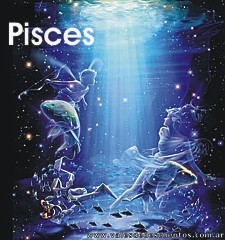 * PISCES (February 18-March 19): This is an excellent month for socializing in family situations, making connections with affluent people and it is a time when a wish will be granted – MAKE THAT WISH NOW. By month's end, you may be making plans for travel or educational activities.
SEPTEMBER 23-24: The Moon is in the sign of Pisces and there is a period between 3pm on the 23rd through 1:20am EDT on the 24th when the Moon makes favorable aspects to the Jupiter-Pluto transiting sextile. Within this period, Mercury sextiles Mars at 3 Aquarius. The actual last aspect is really a parallel to Neptune so this is an excellent time to use your intuition and rely upon Higher Forces to guide you to making the right decision. The Mercury-Mars transit makes this a good period for making a decision to start something totally new for you.




Index
---