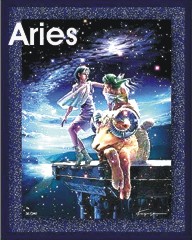 * ARIES (March 19-April 19): This is a good month for you. You will be busy with work but this will be enjoyable. There will be a celebration this month and family matters are favored. Celebrations are emphasized strongly. However, try to be more flexible and less dogmatic in dealing with others.
The Moon is in the sign of Aries on October 12-13. There are heavy afflictions to the malefics, a Full Moon, ending with the Sun-Moon squaring Pluto. Complications will disrupt everything.










---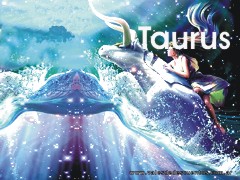 * TAURUS (April 20-May 20): Insights and talents will awaken within you this month. You may receive some sad news or a disappointment. However, exercise caution against doing, acting or saying anything impulsive.
The Moon is in the sign of Taurus on October 15 and, while it starts out with favorable aspects, the Moon opposes Mercury so there will be a disagreement and opposing points of view. The last aspect is a trine to Pluto so you will have to throw out what you do not need in order to succeed.




---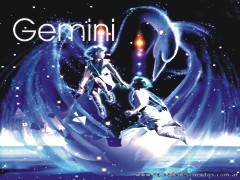 * GEMINI (May 21-June 20): You will experience a Transformation in your life. The Old Order is passing away. Yet, in your professional activities, you will feel victorious. By month's end, you need to wait until you have some important facts. There is something unknown to you and you need to wait.
The Moon is in the sign of Gemini on October 17-18 with afflictions to Jupiter and Neptune. There will be a deception, misrepresentation or something important will be left out of the information that you have. One in authority may help you in the end but there is too much instability when initiating at this time.





---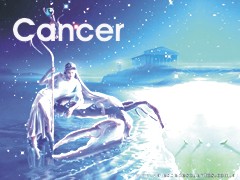 * CANCER (June 21-July 22): There will be two significant people in your life this month. One will be a woman of substance and established resources. The other will be a man who is very rigid in his approach to life. His rigidity is a really of suit of armor that he wears to protect his emotions. There is much that you do not know at this time. When you do not have the information, just WAIT.
The Moon is in the sign of Cancer on October 19-20 and it aspects almost all of the planets at this time – lots of activity in matters commenced at this time. However, it afflicts the malefics, ending with a square to the Sun. Success will not come at this time and you can find no support from those in authority.





---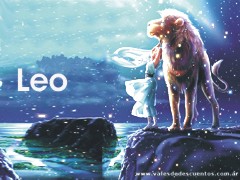 * LEO (July 23-August 22): You will receive an important message this month but there will be many choices presented to you. Follow your heart and choose one that has spiritual implications. Along the spiritual lines, a financial opportunity will be presented by month's end.
The Moon is in the sign of Leo on October 22 but there are afflictions to Uranus-Venus-Mercury so there will be disagreements and poor cooperation with these aspects. No Shopping either -- you will be disappointed with purchases, they cost too much and you spend more than you should.









---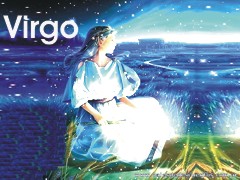 * VIRGO (August 23-September 22): Financial issues seem to be the major theme this month for all Virgos. Something new may be presented that impacts finances. There is another part of you that "feels" poor. That does not mean that you ARE poor but feeling this way is just as bad. There will be a lot of changes in your financial arena and there may be a trip coming up.

OCTOBER 25: The Moon is in the sign of Virgo and, from 4:30am to 8:30am, there is a brief period when the Moon favors Mercury in Scorpio. This aspect favors practical decisions which are supported by intuition and psychological perceptions.








---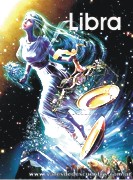 * LIBRA (September 23-October 22): This is a good month, before Mercury turns Retrograde, to make plans for the future, especially if it involves travel. Everything is about to change in your life. Make sure that you give yourself plenty of rest time, time to tune out from life's stresses. Periods of meditation will help with decision-making.
The Moon is in the sign of Libra on October 26 and it is not well aspected. The Cardinal afflictions will generate a lot of crises that you will feel that you need to fix or mediate. The Moon afflicts the Mars-Saturn square that occurs at this time. This is a highly frustrating aspect in which your efforts will feel blocked. Wait until the 28th.



---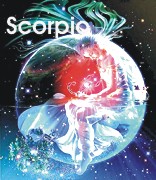 * SCORPIO (October 23-November 21): You will successfully complete an important task this month – not an easy task. This is a good month for celebrations and loving relationships. By month's end, you will find yourself walking away and releasing yourself from some emotional ties and even habits. Let go and move on.

OCTOBER 1: The Moon is in the sign of Scorpio and it makes all favorable aspects, ending with a favorable aspect to Pluto and Mars. The Moon is said to be in its Fall in Scorpio but the Moon always has strength in a Water sign. Scorpio favors working with intuition and visceral perceptions, especially in practical matters. The last aspect to Mars at 28 Virgo favors drawing some project to a successful conclusion.

OCTOBER 28-early 29: The Moon is again in the sign of Scorpio and it makes a series of favorable aspects from 5pm EDT on the 28 to 1:30pm EDT on the 29th. DO NOT initiate before 5pm as these aspects are following a CRISES NEW MOON. The Water signs favor intuition, following one's heart and psychological perceptions. Practical affairs are favored. Venus indicates an important relationship and cooperation and Mercury will finalize an important decision.









---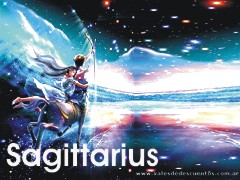 * SAGITTARIUS (November 22-December 21): Like Scorpio, this is a significant "letting go" month – a time to take the high road and leave the old and out worn behind. In your work, you will be busy but you will definitely be "on top" of everything. There is nothing that you cannot handle. There is an important woman around you this month, one who loves pets and one who is successful in business. She is a good connection for you.
The Moon is in the sign of Sagittarius on October 3 but there are too many changes occurring around any project initiated at this time. Pluto changes direction, Mercury changes signs and Mars changes signs, going into a sign of its Detriment. So, the changes are not positive, even though the last aspect favors Venus in Libra. The ending aspect favors buying new clothes, cosmetics, going to a spa…indulging.
The Moon returns to Sagittarius on October 30-31 and Mercury turns Retrograde. This will be a disruptive period for taking action.




---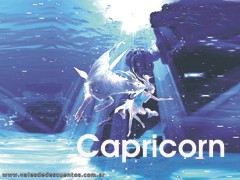 * CAPRICORN (December 22-January 19): This is a favorable month to connect with family or people from your past – even a class reunion. Someone around you requires TLC (Tender Loving Care) and some "mane stroking" – a lot can be accomplished by just being kind to a needy person. Your world is about to change. A lunation may be the trigger this month, even the Crises New Moon on the 28th.
The Moon is in the sign of Capricorn late on the 4th through the 5th. The Moon afflicts all of the malefics, causing delays, complications, problems with an authority figure, ending with the square to Venus, denoting excessive costs and relationship complications. This is a bad day to initiate anything of importance.









---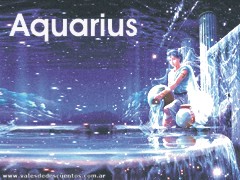 * AQUARIUS (January 20-February 17): Socializing and celebrations are favored this month. You may experience emotional support from one who cares about you. Yet, by month's end, you can feel indecisive. When you do not have all of the facts, DO NOT make a decision. Indecision is a signal to WAIT!
The Moon is in the sign of Aquarius on October 8. This is a questionable period with favorable aspects all day but Venus changes from Libra, its ruling sign, to Scorpio, its detriment. The last aspect favors Jupiter in its ruling sign, an excellent aspect. So, someone will leave or drop out only to find themselves in a much worse situation but you can succeed even when you should have failed. Expectations can be met with this ending aspect.







---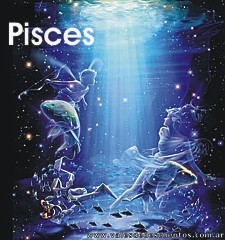 * PISCES (February 18-March 19): Astrology and the Stars will be significant in your life at this time. Pay attention to the New and Full Moon cycles. Money may be slow this month so curb spending. By month's end, there can be joy in a relationship and social engagements.
The Moon is in the sign of Pisces late on the 9th through the 10th of October. It is questionable because, despite the favorable aspects, the Moon crosses Neptune and squares Jupiter before it ends with a sextile to Pluto and a parallel to the Sun. What starts out favorably will experience some deception or misrepresentation. Pluto and the Sun (an authority figure) will help straighten out the situation. So, only initiate with great caution, especially with regard to excessive promises or expectations.







---