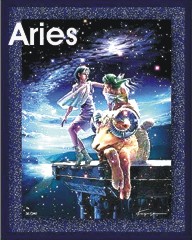 * ARIES (March 19-April 19): This is a period to save and allow your resources to accumulate. It is not a spending time, even though something looks good to purchase. Curb any tendency to act on impulse as you will surely regret the action. You do feel inspired for practical action. Choose enthusiasm over rash, angry action.
The Moon is in the sign of Aries late on October 8 until early October 10. This is not a good period as the tendency to over-estimate and indulge in excessive expectation. This is a Full Moon period, ending with a square to Pluto. Complications and something left out will cause difficulties for something initiated at this time.






---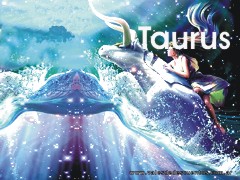 * TAURUS (April 20-May 20): There may be a conflict with 2 men this month. One is resourceful in business but there can be deception around him. The other is confrontative and decisive. You must balance the two polar opposites.
OCTOBER 12: The Moon is in the sign of Taurus and, from 4am to 5:40 pm EDT, the Moon sextiles Neptune and trines Pluto. Neptune in Pisces favors charity and humanitarian activities. The ending Pluto is in an ending degree so it is time to finalize and draw some matter to a successful conclusion. To do this, you must eliminate complications, simplify and pare down to basics.



---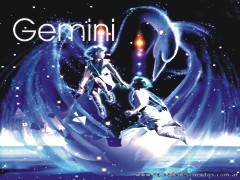 *

GEMINI (May 21-June 20): This is a time to enjoy your life – to be child-like and spontaneous, which often comes easy to Gemini. Work will be more like play at this time and mentally stimulating. By month's end, focus upon your spiritual studies and attributes. Work with intuition. Use the Septile periods that I mentioned above.
The Moon is in the sign of Gemini on October 13-14. It makes all favorable aspects but, almost at the end, there is a square to Neptune. There will be a deception or someone is not there for you when you need them. The last aspect is a trine to Mars in Gemini so it is excellent for communications. Remember, someone or some information may be missing but you can turn this around.







---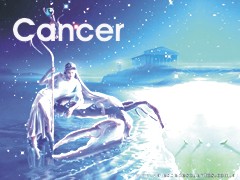 * CANCER (June 21-July 22): You will feel in control and on top of things with regard to your work and your activities. Decisions may be difficult this month – take off the blinders and see only what is true. Just because you want something to be true does not mean that it is. With Pluto in late degrees, finish up your projects now – you may have to work harder but finish before Mars turns Retrograde.
The Moon is in the sign of Cancer on October 16-early 17 and there are many difficult aspects. Pick another day to initiate anything important. The last aspects are a square to the Sun and opposition to Pluto – problems with one in authority and complications to negate the matter.





---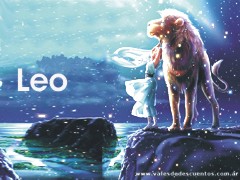 * LEO (July 23-August 22): You will feel on top of your work and activities – busy but nothing that you cannot handle. Healing relationships will be a theme this month. Connections with others will be sponsored by your Spirit Guide. New ideas will manifest, especially those of a spiritual nature or a visceral connection.
OCTOBER 20: The Moon is in the sign of Leo and, from 2:15 am to 6:30am EDT on the 20th, the Moon will favor Mars-Venus-Sun. This is actually favorable time for relationships, socializing and engaging in creative, spontaneous activities. DO NOT START EARLIER. For the U.S., this is in the middle of the night but other countries can have better opportunities to use these aspects. Because the aspects are in AIR signs, social media activities and events are favored.






---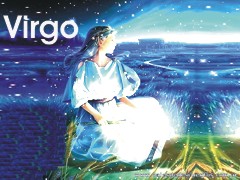 * VIRGO (August 23-September 22): There will be some important relationships in your life this month. There is a woman who is good in business or with handling finances. She can help you in some way. A man is emotionally distant and he appears aloof. You need to draw out his emotions but relate to him on a mental level. The key will be to allow intuitive inspiration to guide you in dealing with the people in your life this month
The Moon is in the sign of Virgo on October 21 until 2pm EDT on October 22. Until 1pm EDT on the 20th, DO NOT initiate as there is a difficult T-Square configuration that could cause disappointment and agitation if initiating before this aspect is over. Afterwards, the Moon trines Pluto as an ending aspect. After the last aspect, the Sun crosses Venus and Mercury trines Saturn. If you align with a group, they can provide assistance or important information. Do streamline your work as something must be fixed before you can achieve success.











---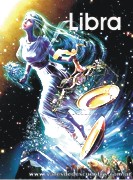 * LIBRA (September 23-October 22): There may be some emotional loss this month but you still have much about which to be grateful. Pay off debts yet be generous to those who are less fortunate. This is a good month to rest, relax and let go of the stresses in your life. Meditation and holistic health practices will be most helpful.
The Moon in the sign of Libra on October 23-24 and, while there are many good aspects, it ends with a square to Pluto. Complications and someone important not being there for you can disrupt any endeavor commenced at this time. There is a Solar Eclipse on the 25th and something can "eclipse" the matter causing a need to reschedule or cancel.

---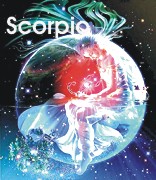 *
SCORPIO (October 23-November 21): Emotional ties need to be released at this time. You have outgrown much during this Capricorn cycle – it is time to let go. Yet, it is also a time to plan for the future – letting go is an important part of this cycle. Education and travel will be part of your plans for the future. Important people will enter your life, often through the influence of a Spirit Guide.
OCTOBER 26: The Moon is in the sign of Scorpio and it is well aspect from 12pm EDT for the rest of the day. The Moon trines Neptune and sextiles Pluto but there is a Mercury Trine Mars as well. Neptune in Pisces favors charity and humanitarian activities. The ending Pluto is in an ending degree so it is time to finalize and draw some matter to a successful conclusion. To do this, you must eliminate complications, simplify and pare down to basics. The Mercury-Mars aspect favors a coming together and agreement with someone.

---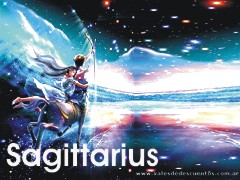 * SAGITTARIUS (November 22-December 21): This month is best served with spiritual pursuits and studies. Cultivating your intuitive and inspirational talents will be important. You will complete your work this month but it is not easy – but it is finally done and you can move on. Pluto is affecting all of us in late degrees so you will find yourself taking the "high road" and leaving something behind. This is necessary.
The Moon is in the sign of Sagittarius on October 27-28 and it makes many difficult aspects. Early on, Jupiter Retrogrades back into Pisces so someone will leave for something much better. Disappointments in expectations which can be costly. Someone will deceive you or not be there for you, causing an angry confrontation. Do not initiate at this time. Pick another date.




---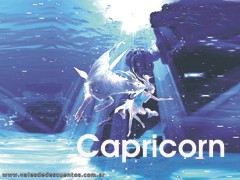 *

CAPRICORN (December 22-January 19):This is a favorable time for all holistic health practices. A compassionate therapist will help you energetically. This could be a female with resources or a good practice. Do not engage with males as they may be closed and only interested in money.

OCTOBER 3: The Moon is in the sign of Capricorn and it is well aspected until 11:48 pm EDT. Mercury is now Direct so you can engage in mental activities and commitments. However, the last aspect is a conjunction with Pluto so it is essential to work alone, although you can receive some assistance from a group. It is essential that you weed out the extraneous, complications and keep everything simple and down to the basics.
OCTOBER 30-early 31: The Moon is in the sign of Capricorn once again but Mars will have just turned Retrograde on the 30th. The Moon is very well aspected with a trine to Uranus, sextile Neptune, conjunct Pluto and finally a sextile to Jupiter R in Pisces. Jupiter R is better for humanitarian and projects whereby you "restore something to life that was considered dead or dying." It is about renovating what others undervalue or overlook. It is not about making a lot of money but doing the right thing.






---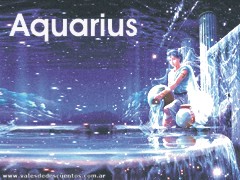 * AQUARIUS (January 20-February 17):Stress in your life makes you feel that you cannot make a decision. Just take off the blinders and assert yourself but do this on October 5 between 2pm and 6:30pm EDT when the Moon will only trine Mars in Gemini. Do not speak in haste or these words will come back to haunt you. Ultimately, work on setting up spiritual goals for yourself.
OCTOBER 5: The Moon is in Aquarius and it is best to speak up or take action on October 5 between 2pm and 6:30 pm EDT. With Pluto, keep it simple and eliminate any complications.

---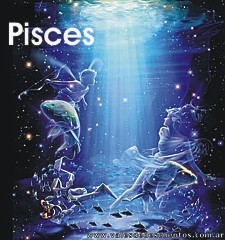 * PISCES (February 18-March 19):This is a good month to connect with some holistic health practice – either for yourself or to engage in holistic studies. Caution against poor planning – you may forget something important this month. Yet, this month you feel empowered to accomplish anything that you desire by the sheer force of your Will. Focus on your goals and see yourself achieving them – a type of mental magic.
The Moon is in the sign of Pisces on October 6 through early 8. There are many bad aspects subjecting you to misunderstandings and a disagreement that ends the matter. There is a brief period from 9-11am EDT on the 8th when the Moon only parallels Neptune and Venus. This is an excellent period for working on anything creative or inspirational.







---