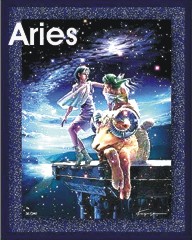 * ARIES (March 19-April 19): You may experience a mood of ambivalence, a longing for something new and exciting. What you have is not very stimulating – even when something new is presented, you may be so tuned out that you are unaware of the offer. BE AWARE! Money may be slow this month so curb unnecessary spending and spending just because you are bored. This is a good month to reconnect with friends from the past, possibly friends from your childhood.
The Moon is in the sign of Aries on November 18-20 but it afflicts all of the planets transiting in Cardinal signs. If you initiate at this time, the endeavor will be plagued with crises and a sudden ending. Pick another day.

---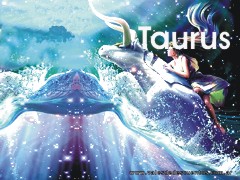 * TAURUS (April 20-May 20): Continue to be cautious with your savings. Allow resources to grow and avoid unnecessary spending this month. You might want to take some Vitamin D3 this month as the lack of sunlight may affect you. However, this month favors professional activities that empower you and others. The spiritual tools and resources will be available to you.
NOVEMBER 20-21: The Moon is in the sign of Taurus and it makes all favorable aspects, ending with a trine to Pluto. There are several inconjuncts (150) so adjustments will need to be made but this is expected with Mercury Retrograde. The Moon is well aspected until 4:45am on the 22nd when it trines Pluto. This aspect favors working with a group, one that offers some assistance. Someone will drop out and leave for something better but this can be an advantage for you. You will need to make corrections and adjustments to achieve success.
---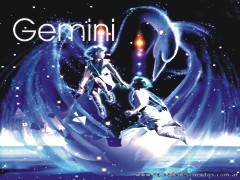 * GEMINI (May 21-June 20): This month favors new ideas, new inspirations and mental enthusiasm. This is a good month to make connections with people who come from an affluent family. They can prove to be quite beneficial. However, you may develop a "mood" towards month's end – Do not cry over spilt milk. Look at all that you have and appreciate your blessings.
NOVEMBER 24: The Moon is in the sign of Gemini and it makes favorable aspects ending with a trine to Venus and a sextile to an Ending Uranus. Neptune does change direction so that there will be a shift before you can draw a matter to a conclusion. Something will become much more clear towards the final stage.


---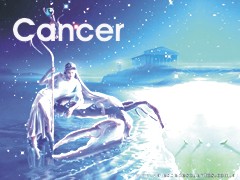 * CANCER (June 21-July 22): This is a great month for family and personal relationships. There could even be a wedding this month. However, deep inner searching and a quest for spiritual knowledge is favored this month. Find a balance with your personal life and your spiritual life.
The Moon is in the sign of Cancer on November 25-26. Even though an endeavor may start out smoothly, it will be fraught with crises, red tape, delays, excessive costs and a disruptive ending. Pick another day


---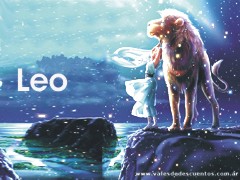 * LEO (July 23-August 22): This is a wonderful month for family gatherings and personal relationships. By mid-month, you may receive some surprising news. By month's end, you may find yourself walking away from a difficult and emotionally charged situation. This is a great ending and beginning cycle for all, especially with Uranus at 29 degrees.
The Moon is in the sign of Leo on November 1 but it makes several difficult aspects. In the end, what is initiated can prove costly. The last aspect is a sextile to Venus at 29 degrees. The matter can actually end on a positive note when you agree not to continue.
NOVEMBER 27-28: The Moon is in the sign of Leo and it makes all favorable aspects. There are some inconjuncts (150) that require some adjustments but this is to be expected with Mercury Retrograde. The final aspects are a sextile to Venus and a trine to Uranus. This period does favor relationships – but with those people who are progressive, independent and innovative in their thinking. Communications, social interaction and media activities are favored as well.


---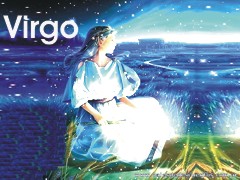 * VIRGO (August 23-September 22): This is a good month for investments and watching your money grow – not for excessive spending with the Retrogrades. There will be some type of "awakening" for you this month. Hidden talents may surface. There could be a connection with people who have passed over (this is a good influence). By month's end, possibly for the holidays, this will be a good time for socializing and celebrating.
NOVEMBER 3: The Moon is in the sign of Virgo and it is well aspected from 2am EDT wherein it trines Pluto and sextiles Jupiter at 29 Scorpio. This is an excellent time to finish up and finalize a completion of a project or important endeavor. You can be successful even if it seems like a lost cause.
The Moon is in the sign of Virgo on November 29-30. There are several disruptive aspects. There can be misunderstandings and omitted information so you will eventually have to reconsider your plans.
---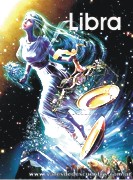 * LIBRA (September 23-October 22): This is a wonderful time for family gatherings and personal relationships. You will feel greater intimacy now. Be careful of watch what you say and do not over-react as the situation can rebound. Make sure that you are doing the right thing. By month's end, you will be dealing with one in authority. You have to show respect if you are to get what you want.
NOVEMBER 5: The Moon is in the sign of Libra and it is well aspected after 1pm ET, making a trine to Mars in Aquarius and crossing Venus in Libra Retrograde. This is not a bad influence because of the Retrograde. With a conjunction, you can come together with someone from your past. The Moon and Venus are "coming towards each other" so this is good for relationships. Something may change after Venus turns Direct on the 16th. You may see each other differently but this does not have to be a bad thing.
---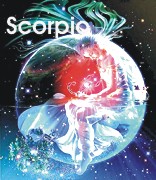 * SCORPIO (October 23-November 21): This is a month to find balance in your life. Make sure there is time for you and your needs. Balance the spiritual and the material sides of life. You will be dealing with a strong male but he could seem focused upon other matters, ignoring the little problems that may crop up. This is a good month for dealing with people with recourses. Many benefits can come through these family gatherings, albeit, this does not imply your own family.
The Moon is in the sign of Scorpio on November 6-7 but this period ends with a square to Mars in Aquarius. While the aspects initially can allow matters to appear to run smoothly, the conflict, contrariness and disputes will make success unlikely.
---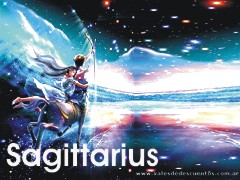 * SAGITTARIUS (November 22-December 21): This month you will complete an important task but it will not be easy. You feel a bit disappointed BUT there will be many celebrations this month – and you, indeed, will have much to celebrate.
NOVEMBER 9-10: The Moon is in the sign of Sagittarius from 4pm on the 9th until 10:30pm on the 10th. During this period, the Moon will parallel Jupiter, sextile Venus and Mars ending with a trine to Uranus R at 29 degrees. This is a favorable time for relationships that are mentally expansive, cooperative and stimulating. Because Uranus is at 29 degrees, it really favors drawing a project, especially a mental project, to a successful conclusion. Ideas and projects that are creative and innovative are best.
---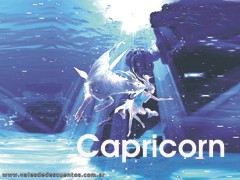 * CAPRICORN (December 22-January 19): You may be dealing with an authority figure this month. He is strong, pragmatic and resourceful but there is a devious person around him of which he is unaware. Personally, you have all of the power, knowledge and wisdom to take control of matters. You will be all right. But, there may be some disappointing news by month's end.
The Moon is in the sign of Capricorn on November 11-12. While matters appear to start out smoothly, there will be conflict, poor cooperation and a disruptive change of plans in the end. Do not initiate now.
---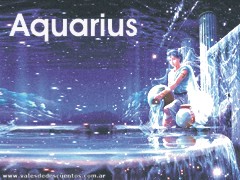 * AQUARIUS (January 20-February 17): There is a woman active in your life now to will make some strong, streamlining decisions. You have worked hard, completed your tasks but it has taken its toll. However, by month's end, change is afoot. This is a great ending and beginning cycle for all of us and your life is about to change now.
NOVEMBER 15: The Moon is in the sign of Aquarius on November 13 through 15. There are mostly favorable aspects during this period but at 9:55am ET on the 15th the Moon squares the Sun, denoting some resistance from one in authority (not a strong authority figure though) and at 5:20pm ET Mars changes signs, entering a weak sign of Pisces. Something will be dropped or some person will leave. If you wish to miss any difficulties, wait until 5:50pm ET to initiate but this period simply favors drawing some progressive project to a successful conclusion.
---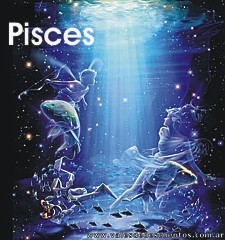 * PISCES (February 18-March 19): There may be some disappointment early in the month or as October ends. BUT, you are a Wizard – a wizard raised by Muggles. You have all of the power, will and resourcefulness to take charge of your life. There will be great enthusiasm for some new endeavor. Also, surround yourself with high energy people.
NOVEMBER 17: The Moon is in the sign of Pisces. Venus has just turned Direct but Mercury has just turned Retrograde. Keeping this in mind, the Moon makes a favorable aspect to Pluto and lastly a trine to the Sun. This is a favorable time to go back and make reviews and adjustments, possibly working with someone in authority – not direct authority but helpful nonetheless.
Index
---